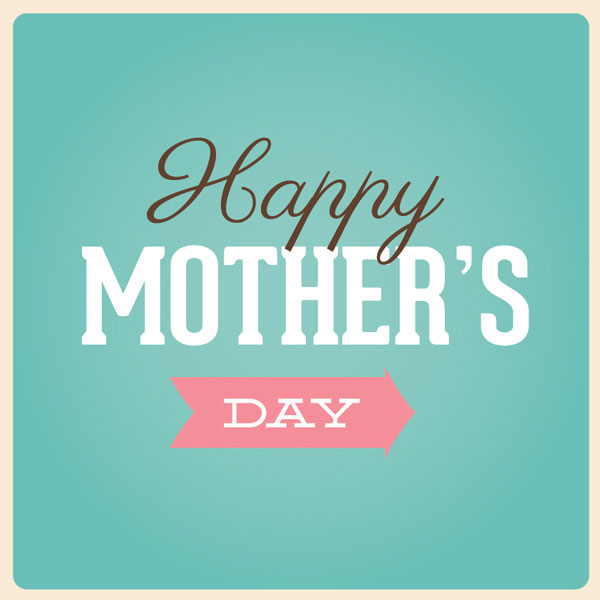 It's the hardest job in the world; there are no books to tell you how it's done and I am just an outsider who watches these women in awe. The closer you are to your mother, the more you will know that it is the biggest roller coaster of a relationship that you will ever have, incomparable to any other that will cross your path.
But if you are close to your mother, you are also luckier and probably the envy of many. She's a best friend, she is a mentor and she is that person who ends up being your salvation even when she has predicted your future, told you exactly how it will play out and then held you as you cried.
I am lucky to be close to my mom. She is there for the highs and the lows, she loves me with all my imperfections and, although I may not be that perfect little girl she once pictured, she has taken part in creating so much more.
We forget to say thank you, and it's sad that there is only one day dedicated to the leading women in our lives, so here is a big thank you from me and a couple others who have had the privilege of having fantastic women in their lives.
"I'm lucky enough to have been raised by both my mother and grandmother, who made me who I am today. My mom gave me the world and my grandmother taught me how to conquer that world." – Sarah Ebeid, Loving Daughter


"There is nothing I can say that can describe a fraction of how much I love my mom. She gave me life and helped me be who I am today! Happy Mother's Day, Mom (I'm also broke because of your present)!" – Yara El Gendy, Nile FM and Nogoum FM Presenter
"My mother is the most independent and strongest woman I know. She taught me that I can be whatever I want to be in life and has always been my source of support through it all. I'm proud to be her daughter and to be following in her footsteps. Love you, Mom!" – Malak El Husseiny, Singer and Song Writer

"My life is my mother. I call her before every event and she still reads souret Yacin before any event. Without her blessing, I don't think I would exist." – Ahmed Ganzoury, Founder of ByGanz

"They say that motherhood is sacrifice. I believe that now. Thank you for your sacrifices." – Ethar Kamal, Journalist

"She taught me everything about what it means to be a man." – @seksek, Managing Director at Bees Interactive
"Every day you give me the strength to push further. Just when I think that I am at my end you help me take it to the next level. Thank you and Happy Mother's Day, Mom!" – Aly Mazhar, Founder of Be Fit

"If it wasn't for you always believing in me, pushing me to be the best, surrounding me with unconditional love, I'd never be where I am today. I love you; I love you for being the best friend any girl can have." – Sherry El-Kilany, Co-Founder of Nineteen84 Management and Scoop Empire

"In life, after all, what's left is love, and you are the ultimate love." – Khaled Abol Naga, Actor, Producer and UN Goodwill Ambassador
WE SAID THIS: Happy Mother's Day and thank you!