Here's another Arab woman to celebrate, Mona Ataya; the e-commerce businesswoman now has the chance to influence millions of women. The founder of the leading e-commerce company, Mumzworld, has been chosen to be an eTrade for Women Advocates 2021-2022. Now is your chance to know who Mona Ataya is, what Mumzworld stands for, and what she has to say about being an eTrade for Women Advocates.
Who is Mona Ataya?
Ataya is a Palestinian-Lebanese entrepreneur based in the UAE. In 2011, she and Leena Khalil co-founded an e-commerce platform called Mumzworld. Through her business, she tries to empower mothers and support them, as she herself lacked empowerment as a mother.
What keeps her going is that she personally believes in going after what she wants, as well as embracing one's experience and journey. So far, this has been working out for her as she was on the 100 Most Powerful Arab Women list by Arabian Business in 2013. Additionally, she was on The Forbes Middle East's Power Businesswomen 2021 list. It's fair to say that her strategy works, as she has highly influenced e-commerce businesses through Mumzworld.
Mumzworld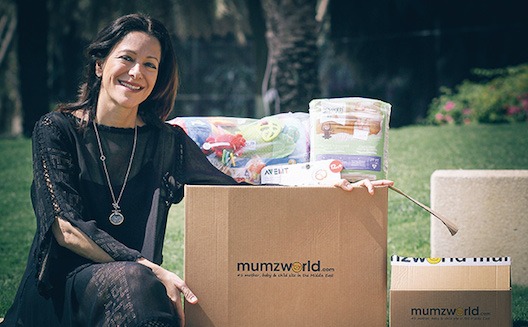 Mumzworld is one of the largest e-commerce businesses for mothers in the Middle East, as it has a total of $50 million in funding. Currently, the company has over 350 staff, more than 6,000 brands, and up to 300,000 products for sale.
Previously, women didn't have access to a community that can help them, but now they got Mumzworld. The company aims to help women make informed decisions for their families by reaching homes, solving problems, and providing high-quality products to the Middle East.
Ataya said, "I have been working in the digital economy in the MENA Region for the last two decades, and I have seen how it has gone through some revolutionary changes. The digitalization of the global economy is core to the way the world is moving, but women remain very underserved, and we need to bring more of them on board."
Actually, women can and have built successful businesses. Ataya is one of these women and she's getting the recognition she deserves.
eTrade for Women Advocates 2021-2022
The Mumzworld founder has been chosen to be one of the six eTrade for Women Advocates 2021-2022, by the UN trade agency, UNCTAD. On that, Ataya said, "I'm looking forward to using my new role as a mentor and sharing my knowledge, skills, and successes with other women in the region, as well as creating tools, information, and resources for them to tap into."
As of now, men highly dominate the e-commerce industry, so when women work in it, it can be a challenge. However, Ataya's word to the wise is that you have to use your unique skills and abilities to maneuver through the corporate maze and succeed.
Hopefully, being an eTrade for Women Advocates, Ataya is excited to help and support women to succeed and have their voices heard!