After jet-setting across the Atlantic in April, Egypt's famous singer and actor Mohamed Ramadan will end his U.S. tour with a final performance at New Jersey's Ocean Casino Resort on May 13. Since April 29, Ramadan kicked off his tour by first performing in Michigan followed by California then Texas. His tour got promoted on the massive lit-up screens of Times Square; not a first for the musician as back in 2020 he generated quite a buzz by promoting his newest song "Ya Habibi" on one of the buildings of NYC.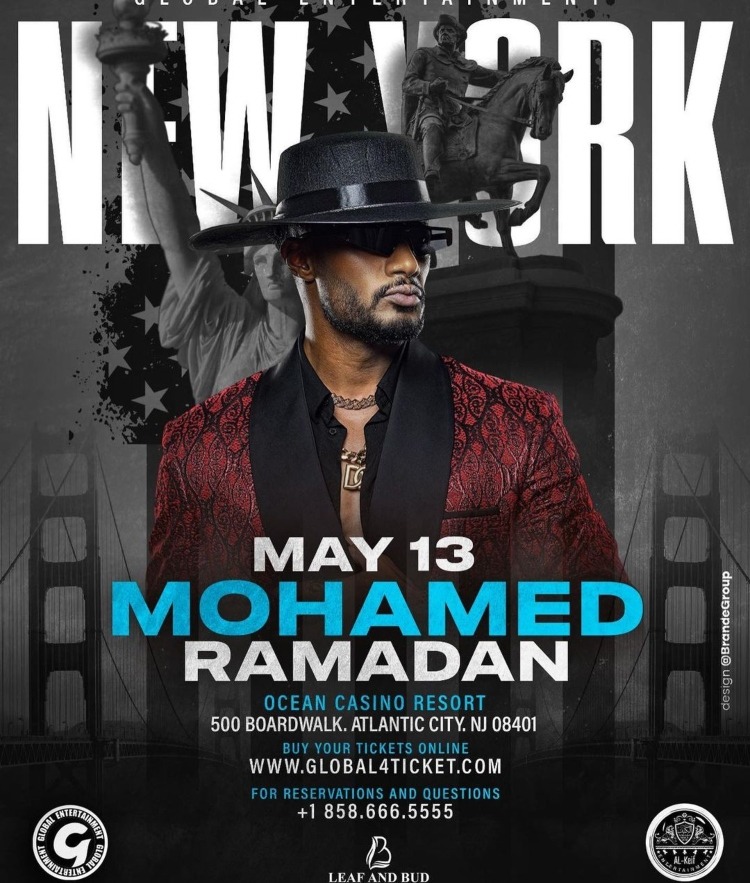 Beyond his regional fame, Ramadan's music is proving to appeal to an international crowd, especially through his exciting collaborations with global artists like Congolese-French rapper, Gims. Ramadan has upcoming plans with even more of the biggest stars in the rapping world. Like back in April, during an interview with Esaad Younis, he hinted that he would be performing with American rapper Future, known for hits like "Used To This" and "Mask Off."
Outside the world of music, Ramadan has also been paving a successful path in his acting career, especially with his latest big win of ET Arabia's "Best Character" for his hit show "Jaffar El Omda."
Now with the summer season upon us, we cannot wait to see what else the megastar has in store.