Mohamed Ramadan and Saad Lamjarred Will Be Performing Together in Dubai For the Very First Time This Friday!
For the first time in Dubai, Egyptian actor and singer Mohamed Ramadan and Moroccan pop star, Saad Lamjarred, will share the stage for a live concert. The concert will be held on the 10th of January 2020, at Dubai World Trade Centre.
After their duet 'Ensay' which topped Youtube charts, this is their first-ever joint performance.
Ramadan uploaded a video on his Instagram account, thanking the Ruler of Dubai and the concert organizers, and later posted an image of himself with a caption for the audience, saying "Dubai are you ready?".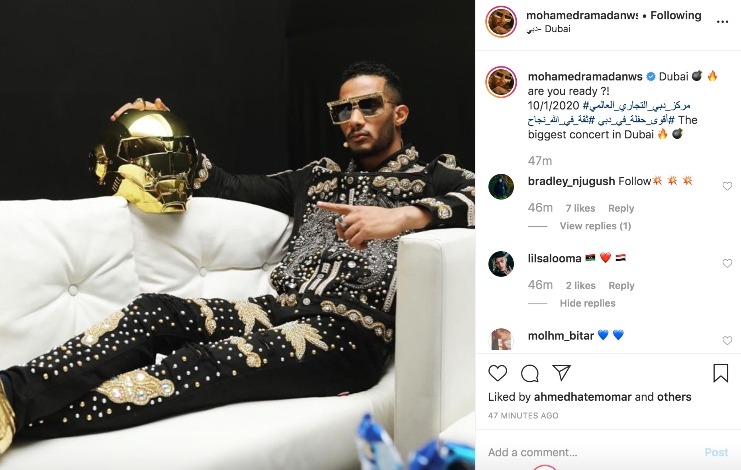 Additionally, Lamjarred posted the poster of the concert on his Instagram account, and said, "Dubai we're coming".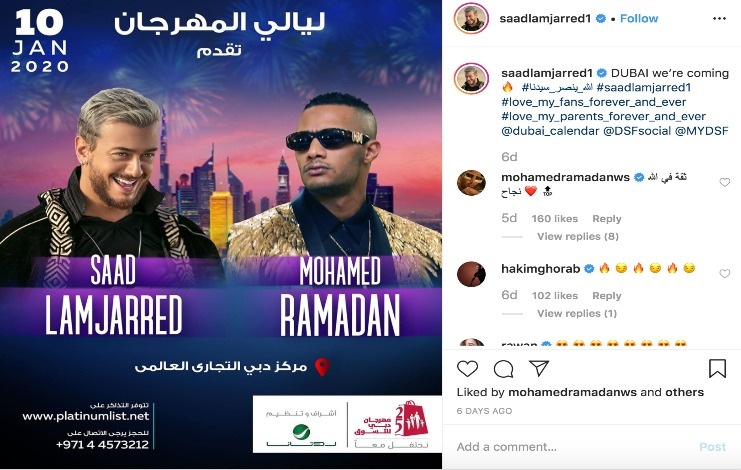 This is Mohamed Ramadan's first concert in Dubai, after concerts in Egypt, Saudi Arabia, and Morocco. The concert is part of the 25th edition of the Dubai Shopping Festival (DSF), held from 26 December 2019 to 1 February 2020.
And here's a little something to get you excited; Ramadan's newest song, "Bum Bum"!