The king of comedy and Twitter, Mohamed Henedy, just went viral — once again — for his constant sass. After years of anticipation, the Egyptian actor finally announced that "Se3edy fel Gam3a El Amrikia 2″ is happening.
Needless to say, everyone is freaking out. We're having so many mixed feelings. Will it be as good as the first one? Will it have the same cast? Social media users are already begging him to hire young writers so it is 2017 worthy. One woman whose reaction to the movie hasn't gone unnoticed is Dali Hassan.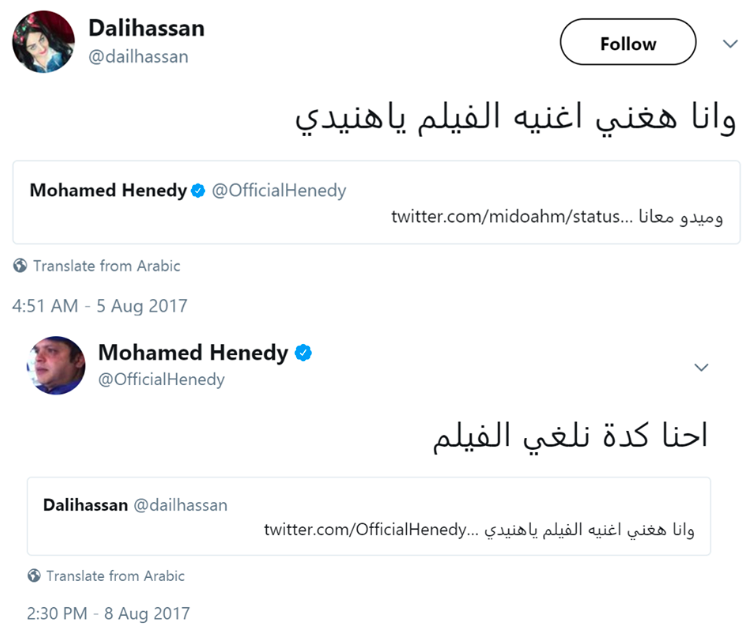 If you haven't heard of her yet, allow us to inform you that you have been living under a rock. The song "Rakebni El Morgi7a" by Ahmed Abu Shama featuring Dali Hassan has been everywhere this past month. With over 8 million views on YouTube, Hassan's horrendous vocals were a huge part why this song has gone viral.
The minute Henedy announced his new project, Dali Hassan suggested to sing the movie's song. The actor immediately announced that they might as well cancel the movie if that happens. We don't expect anything less from our favorite man.
WE SAID THIS: YASS, HENEDY!