Modest Fashion Is Now a Thing – CNN Style Dubai Digs Deeper
Via CNN
With the everyday evolution of globalization, the world has become one large pool of nationalities and identities. There are even iconic cities around the world the represent this diversity. If we'd have to name one of them in the Middle East, then it's definitely Dubai!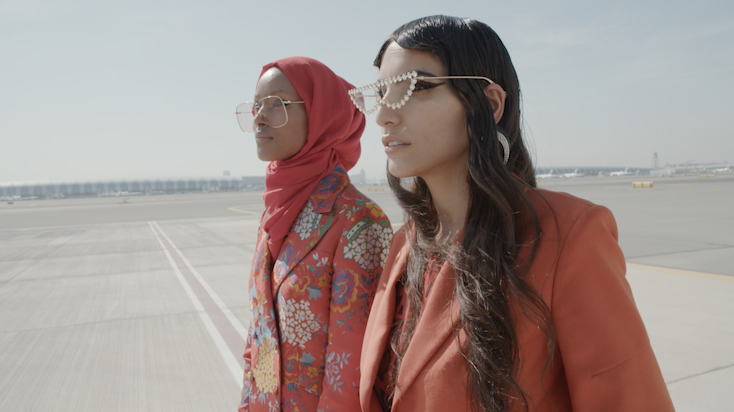 With the blossoming of the fashion scene in the region, it was quite tempting for CNN Style Dubai to hammer on the current rise of modest fashion. In an attempt to further explore that and the value modesty holds in the fashion world, the program interviewed women who are behind the driving movement in Dubai.
Shahira Yusuf, the face of change, also happens to be the first hijab-wearing model to be signed by Storm Model Management, the London-based agency that's known to have discovered Kate Moss, had interesting insight about headscarves being seen as a trend. "Religion has always been around, it's just now Muslim women are getting more attention. More positive media attention as well," Yusuf said.
"We're Muslim women; we wear our headscarves because of religious beliefs, at the end of the day. So it might be a trend in terms of mainstream media picking up on these types of things, but it's something that has always been around," she added.
Dubai-based Entrepreneur and the Founder of The Modist, Ghizlan Guenez, also shared her take on the matter. The Modist is a rising e-commerce platform that taps into the emerging market by bringing together international brands tailored to the taste of women who dress modestly.
"We don't necessarily think it's about modesty or about covering or not covering. It's about what it is that makes you feel comfortable, confident, strong. I think there needs to be an agreement of co-existence of both sorts of styles and ways that we dress and ways that we want to present ourselves," Guenez said. "The reality is that modesty, at least the way we look at it, transcends religion. It transcends age, size, where you come from," she explained.
When it comes to Guenez's perception of the movement's growth, she believes that it's a completely normal reaction to the conversation around inclusiveness and diversity. Things like the women's march, #MeToo, or the first hijabi model walking the runways in a fashion capital, such as Paris and Milan simply sparks a conversation and that's the least that could happen for the movement to evolve.
WE SAID THIS:  Let us know your thoughts about this in the comments' section.