The day long-awaited by Apple fangirls and fanboys in the Arab world has finally arrived: the only Apple stores in the Middle East are finally opening — and both just a few hours apart.
The Dubai Apple store is throwing open its sleek glass doors in the Mall of Emirates at 4:00 PM this Thursday, Oct. 29, followed by the Abu Dhabi branch at Yas Mall at 7:00 PM.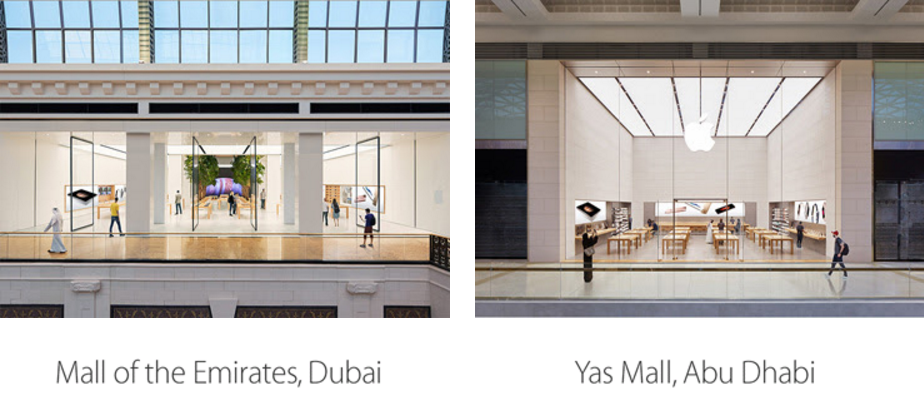 While the Dubai store isn't the biggest Apple store in the world, as rumored (Apple's Covent Garden store in London holds the record), this week's opening does set a record for being the only time Apple has opened two stores in one day outside of the U.S. and only the second time the tech company has done so — the first was Apple stores number one and two.
Apart from the refined minimalist design — featuring indoor trees, white pillars and oak tables — and Apple's signature products and services, the stores will also host special events related to tech entrepreneurship and entertainment.
At the Mall of the Emirates, Lumba founder Abdullah Alzabin will share his journey building apps on Nov. 4, singer Balqees will host a meet and greet on Nov. 5 and actor and director Nawaf Al Jahani will speak about Emirati filmmaking on Nov. 26.
Meanwhile at Yas Mall, Badr Ward, the CEO of Lamsa, will share his experience creating apps for education on Nov. 11.
WE SAID THIS: Head over to 'The National' for a sneak peek in photos inside the Dubai Apple store and Abu Dhabi Apple store.