Middle East Exclusive: French Luxury House Releases The Dior Gold Capsule Collection Just in Time for Ramadan
Founded in 1946, the French luxury fashion house is still going at it. Dior launched on their website for the United Arab Emirates their new collection, dedicated to the Middle East for Ramadan. They described the Dior Gold Capsule collection on their website eloquently. It's a reinterpretation of the iconic styles in subtle versions, enhanced with a touch of gold, in homage to the unique preciousness of that Dior code. 
The collection is a throwback to the summer 2004 haute couture collection that celebrated golden items; inspired by the pharaohs of Egypt. It includes a huge variety of items from over 22 products, and the collection includes shoes, slides, bags, totes, a sweater, a jacket, skirts, dresses, and accessories such as scarves and bracelets. You can basically create your whole outfit from this collection, and enjoy looking golden.
All items have a touch of gold in them and the brand's imprint
Lebanese singer, Yara, looking all golden. She wears the dress from the collection, along with this medium Lady D-Lite Bag. Looking like an absolute queen in the all golden outfit and golden makeup!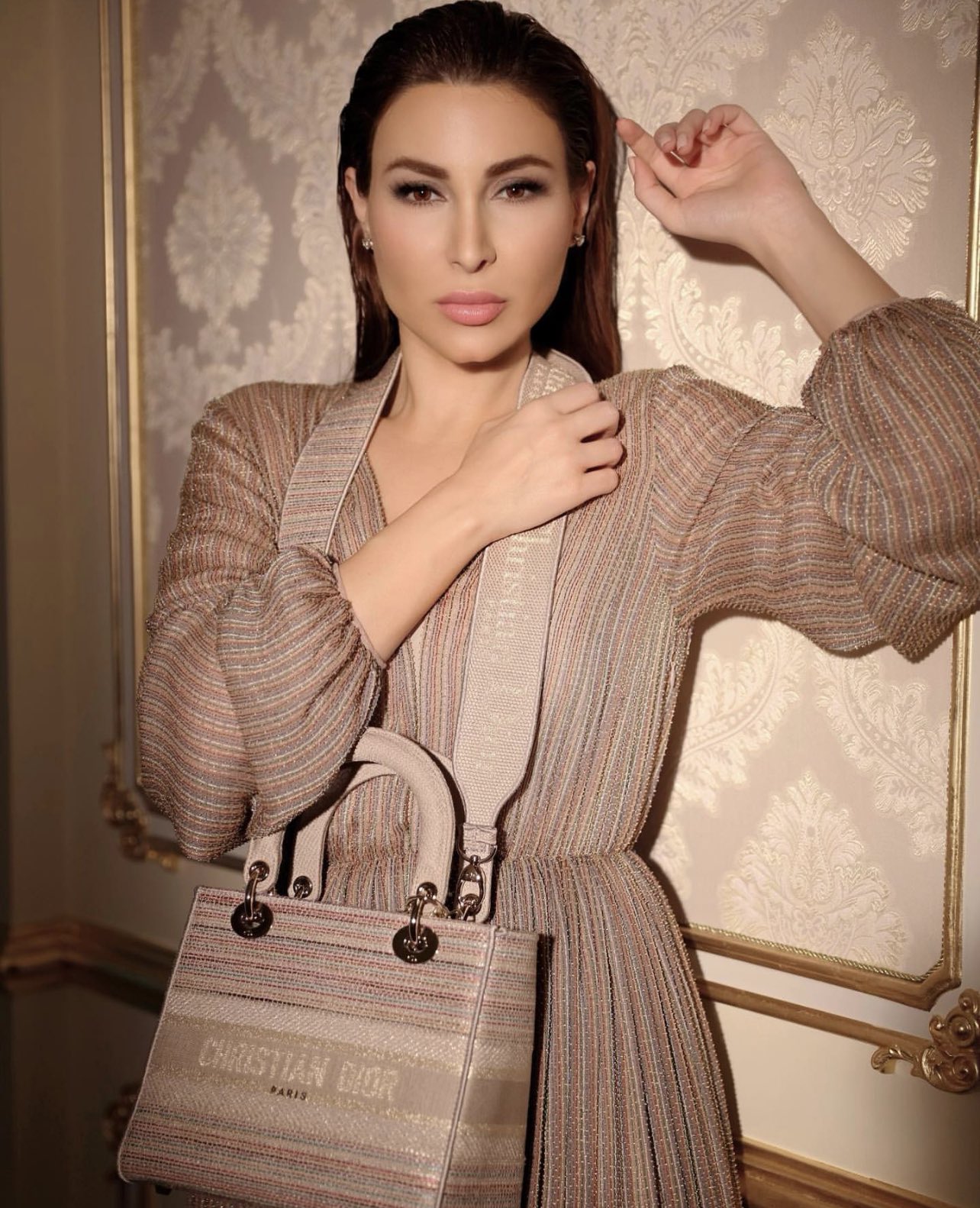 Fashion model Reem slams on another dress from the collection, and the large Dior Caro Bag. The bag adds a hint of gold to the dress, giving it an extra glow-up.
Another Lebanese singer shines in the Dior Gold capsule with a third dress from the collection, and the large Dior Caro Bag. Cyrine lights up the mountains in this photoshoot!
The jacket from the collection, worn along with a bag, a sweater, and a Dior belt.
Dior usually releases a gold collection each year, but this year is a collection solely for Ramadan throughout the Middle East! By now, you probably got the gist of it, but just in case…gold, gold, and gold!