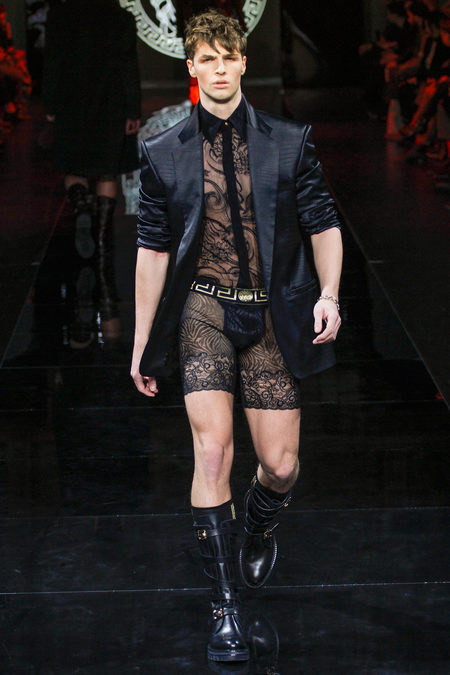 I was never a fan of men's fashion week. The usual macho men play it safe, their swimsuits just got a bit shorter, their jeans a little tighter. The metrosexual had a little bit more creativity with color and was more daring in prints. But the silhouette remained pretty much the same.
God bless Tumblr for giving me a quick round up on what has been happening in the fashion world!
The usual happened, I attempted to flip through the men trying to get to the women; But then i came across a jaw dropping moment. The Versace's men's collection.
I had to stop and stare. And then research. More jaw dropping action. After skimming through images of Men's Fashion Week, I saw supremely sleek suits by Armani and Dior, well-tailored coats by Hermes then came a pulsating array of men parading the catwalk practically in lace lingerie.
Is men's fashion challenging the notion of sexuality? Are lace undies the new masculinity?
"Masculinity is not something given to you, but something you gain,"according to Donatella Versace in response to the collection.
Right Donatella, because lace undies will really help a man gain masculinity!