Meet the Brave Woman Reviving Iraq's Rich History by Opening Her Home Library to the Public
"Books have the power to change lives" is the exact reason why the 88-year-old Iraqi writer Safira Jamil Hafidh opened up her house as a library to the public last week amid the current political chaos and months of anti-government protests.
In the high-end district of Karrada, the writer's library is situated on the top floor of Safira's house, taking up two rooms with its own private entrance. Her book collection is from her personal collection, a mix of fine arts and antiques and hundreds of other books, in both English and Arabic, in hopes of reminding Iraqis how Baghdad is a city that once was known as the global center for culture and learning, and most importantly to revive the love for reading after years of hardship.
Safira's library is actually Baghdad's first and only privately owned facility! It took her four months to it set up, and couldn't have done it without the help and support of local writers and journalists.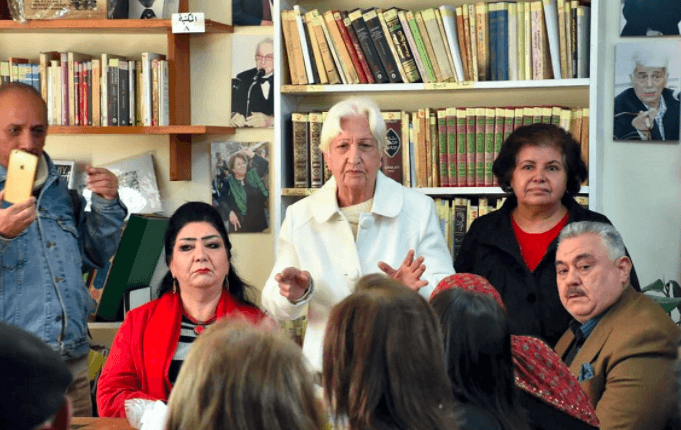 The library is actually dedicated to Safira's mother. As she told The National: "My mother used to encourage my brothers and sisters to read all the time," She said "I opened the library to pay homage to mothers everywhere. A mother is like a school, she wants her children to learn, read books and seek education," she continued.
Safira's dream is to read all of Iraq's books, and that "the library is part of her effort to preserve what was left after thousands of documents and books which were lost or damaged during the US-led invasion back in 2003 as well as the civil war that followed."
WE SAID THIS: Would you open your house as a public library?