Meet Hesham Safwat, the Man Behind Jumia Egypt's Belief in the 'Power of the Local' and the 'Democracy of the Online'
Photograph by: Jamila Ayman
Egypt, the beating heart of the Middle East and the Arab world, is the target market for any brand that wants to retain reputation, fame, and relevancy in the MENA region, ought to have a loyal consumer base in Egypt. Indeed, despite the times of economic turbulence and relative political instability the largest retail brands have opened up several store fronts in Egypt.
This does not only indicate their trust in the Egyptian market; it also indicates their firm grasp on a reality which dictates that with a purchasing power of almost 100 million individuals, Egypt is a lucrative and worthwhile investment.
This reality also prescribes that the internet has transformed everything about the daily lives of Egyptians, from how they connect and interact with loved ones, to how they conduct professional business, and even how they shop. E-commerce has truly changed how we perceive Egyptians view the idea of shopping.
This changed idea towards e-commerce is something that we owe online local marketplaces; like Jumia Egypt. I say "local market place" because of the domain of Egypt's local consumer culture – and the eclectic and wide range of suppliers and products it provides – are the exact concepts that inspire and motivate Mr. Hesham Safwat, Jumia Egypt's CEO.
For those of you who do not know who Mr. Safwat, he has more than 17 years of experience in offline retails down his belt, working with the international master of technology, namely CompuMe. Mr. Safwat's extensive practical knowledge of the Egyptian marked is matched, with great academic knowledge: Mr. Safwat holds a Master of Science in Business Information Technology from Middlesex University.
Given this perfect combination of academic knowledge and practical experience, it ought not to be a surprise to hear that Mr. Safwat is a man with a genuinely novel vision – matched by a strategic plan of action for Jumia Egypt.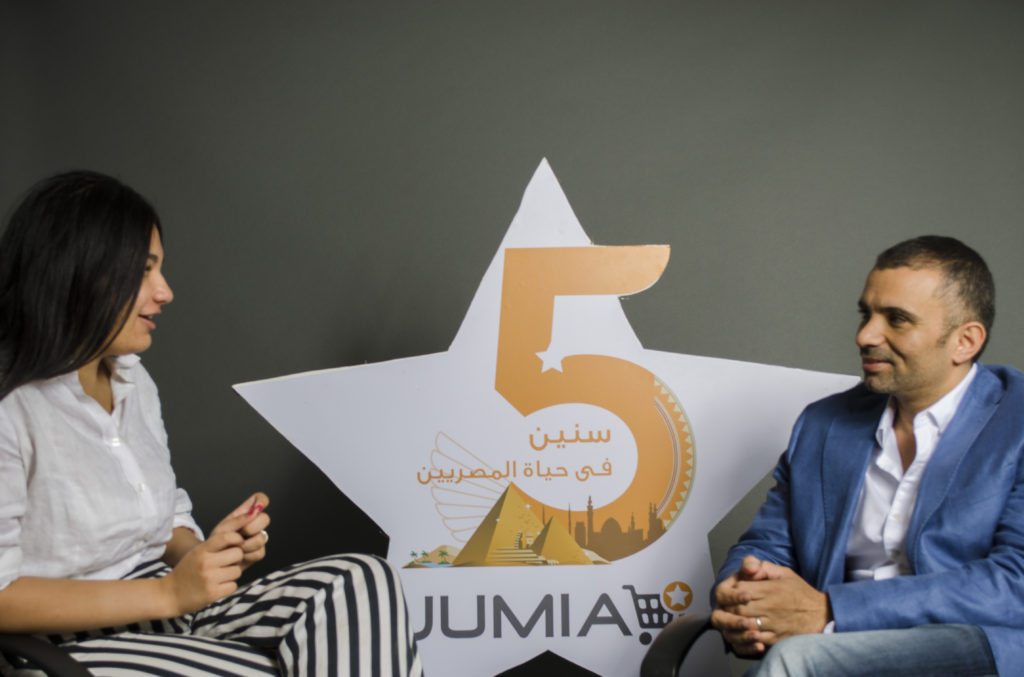 This was truly something I picked up right from the first few moments of contact with Mr. Safwat. It especially came through, however, when he was describing the 'Jumia Goes Local Initiative.'

This initiative is not a mere marketing strategy, or marketing campaign, defined and confined by a specific point in time. This is exactly why I have selected the term initiative. The term 'initiative' is one that signifies and captures the active, flexible, and non-static nature of Jumia's choice to support local Egyptian products.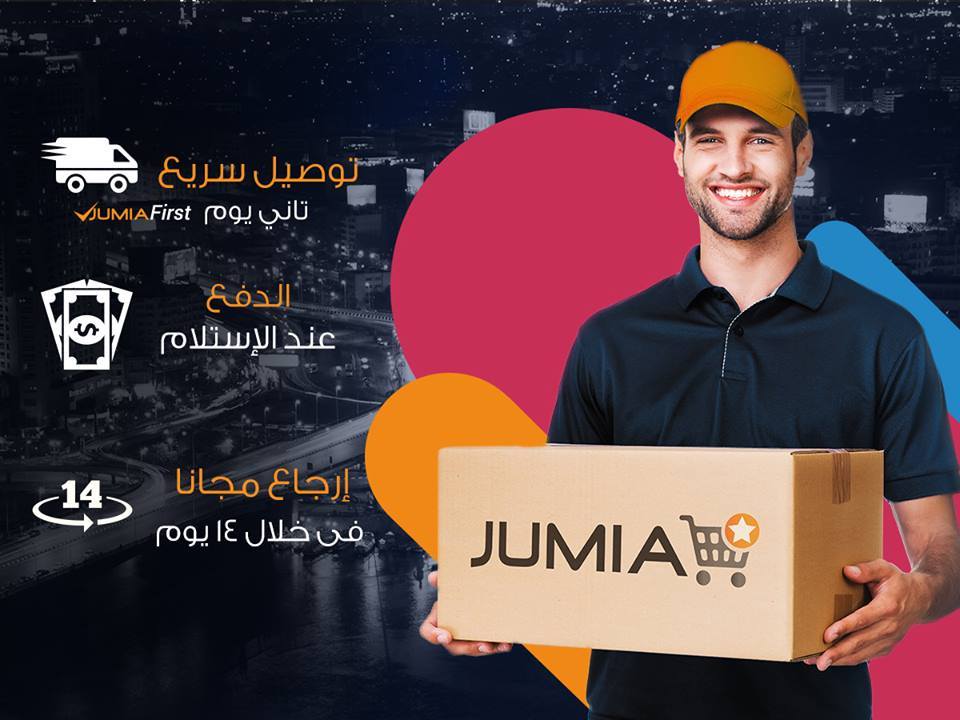 For those of you who think that all this been here done that. I would like to turn your attention to another question that I had asked Mr. Safwat and his response to it. I asked Mr. Safwat to commentate on the hardest obstacles he deals with, for the sake of this initiative, and his answer reflected nothing but genuine intent on investing in local talent.
There are two main obstacles. Firstly, there is trust; to get Egyptian consumers to trust you as a virtual marketplace, as a store where they buy from without checking out the physical product beforehand is a genuine challenge. This, however, is changing as is the case with Egypt's consumer culture, regarding the credibility and potential of Jumia. Secondly, there is the issue of education; we work with local courier services, and local studios, and we encourage all suppliers placing their products on our website to use these local studio and courier services.


We want to create local communities. This is why I truly think of Jumia as both a local and communal marketplace and as an entity that encourages the creation of such places by developing local brands and services. The issue, however, is ensuring that all parties are educated on things like quality assurance and the importance of punctuality, professionalism, and branding. We love investing in educating everyone who works with us on these important facets of the business. We would like for people who work with us to feel like they have harnessed the skills and exposure required to run their own businesses and build these businesses up.

Egypt does not need more international retailers nor mass-produced goods, it needs an army of local brands. This is why I love the term 'the democracy of online'; everyone, regardless of common barriers like social class or gender has the opportunity to display his/her products with Jumia, thereby creating a level of competition that pushes suppliers to want to create the best level of locally produced quality at the lowest price possible. 

These are not just words. This past quarter, Jumia Egypt signed a deal with Egypt's Chamber of Handcrafts; a governmental institution which supports Egyptians who produce hand-made objects. Jumia Egypt has supported the institution and – this entire industry – by providing such individuals with an opportunity to display and sell their products without any commission for Jumia Egypt itself. 
Jumia Egypt has also recently signed a deal with Egypt's Food Bank (Bank El Ta3am, NGO). When I asked Mr. Safwat regarding his extensive interest in such initiatives and projects, he said:

Every brand needs to be aware and cognizant of the local market it's targeting. In a country where a lot of the population is struggling, initiatives that strengthen the local economy and support charitable NGOs like 'Bank El Ta3am' should truly become the norm.
WE SAID THIS: Happy 5th Anniversary Jumia!