Bringing something different to Instagram's food scene is Lebanese mother and son duo who love to whip out delicious recipes in the kitchen together. Their cooking videos have been generating a lot of buzz all over Instagram especially seeing that it is Chef Popo who takes the lead in making the recipes. During a fun chat with Cybele, the mother and mastermind behind the channel, we got to learn all about the unique Mama De Popo food channel.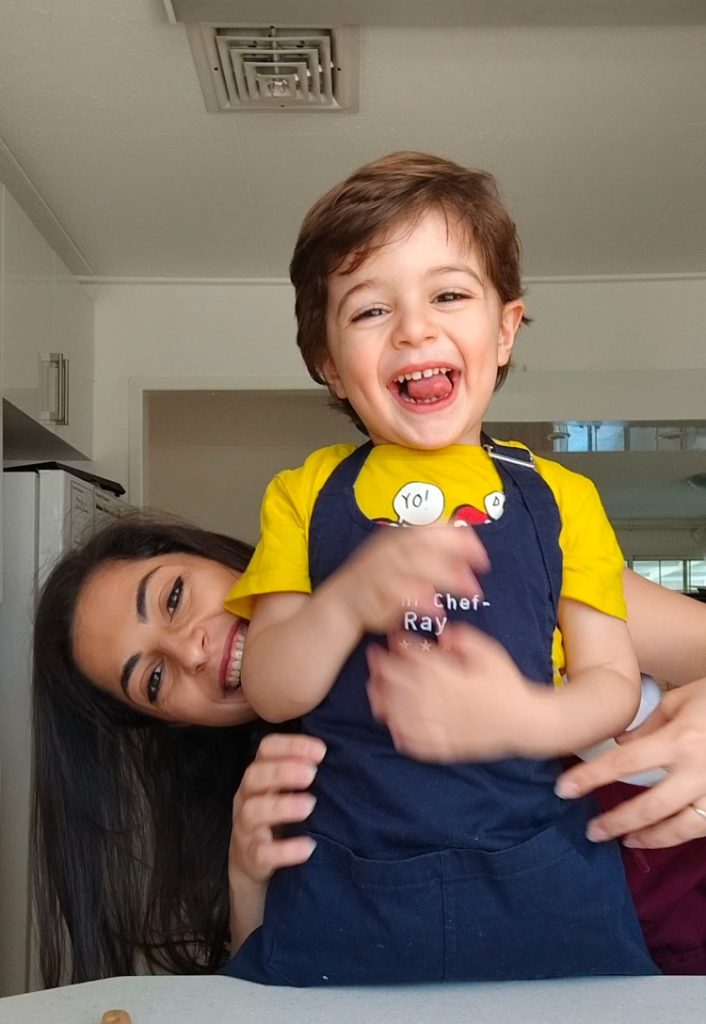 It all started back in 2020, a time when Cybele got to spend a lot of time in the kitchen because of corona. That was when she began trying out, testing and reviewing recipes by online foodies, food bloggers and famous chefs, "a lot of us when we scroll through social media, we'd save recipes or videos we like but we'd get lazy to do them. So I decided to try out those recipes that are available online and then review them, telling viewers if they actually work or not" explained Cybele. That small activity grew into something bigger when Cybele noticed how her son also loved to cook with her and how from a very young age, he'd be in the kitchen, experimenting with food.
What is unique about this particular duo is the way chef Popo is a huge part of the process and gets to pick out recipes for the videos with his mum as well as lead many of the videos. The moment you'd watch the video, he's the one talking and making the recipe with Cybele behind the scenes, handing him ingredients and a general helping hand. So far, the two have been picking a lot of fun and out-of-the-box Arab and non-Arab recipes. Some fun ones include "the Red Hummus Fail" where chef Popo eagerly mixed together cooked chickpeas, tahini, yogurt, lemon, salt, cumin and the secret ingredient, loads of beetroot. At the end, he scrunched up his face and kept it frank and simple, "it's not tasty… don't try it!"
Other recipes proved to be a hit including the chocolate cookies with zaatar, the wonder baklava and the mother's day burger. When it comes to their Arab identity, Cybele told us how most of their recipes are Arab in origin but the main way that they are showcasing and empowering their Arab identity is through the Arabic language. In all their videos, Cybele and chef Popo speak Arabic, "the Arabic language is what increases and boosts our identity and showcase the importance of Arab culture in everything we do" said Cybele.
Along with promoting their Arab culture and identity through the art of food, the mother and son duo also create these videos in hopes of encouraging other mothers and their kids to cook together in the kitchen, "it is a great way to boost connection between kids and family. It makes us all happy, the smell of food, the shenanigans and giggles in the kitchen. They are great moments to share with our kids."
The success of their page and their growing number of followers made Cybele want to grow bigger and so, the two will be launching a YouTube channel soon to expand their horizons. Beyond that, they have many other surprises in store, "we are currently working on new content, the kind that audiences are not used to" Cybele shared. So be sure to stay tuned for more exciting content by the adorable cooking duo.