By Farah Mahgoub
Female orchestra conductors are very rare in the world, let alone in conservative societies where women are undervalued in many fields. Eman Genedy, 60, is a mother of three from Upper Egypt that is breaking new ground as Egypt's first female maestro. She's made a name for herself conducting orchestras and won several awards even though she's faced many challenges in her career.
In an interview with Al-Monitor, Genedy said that despite her love for music, being a conductor was beyond her imagination, as she always thought that she would sing or play an instrument. She grew up in Beni Suef in a household filled with music and poetry, as she played the piano with her siblings while her father, an engineer, played the lute and piano.
She faced problem when she decided to study music. Since the city had no musical academy, she had to move to Cairo and live in a hostel for five years until she finished her degree at the Faculty of Music Education at Helwan University.
After graduating, she worked as a music teacher at a secondary school in Beni Suef. While working as a teacher, she assembled a group of talented students and started organizing shows and concerts with them. Because these concerts were so rare in the late 1980s and early 1990s, they became very popular to the extent that the higher-ups in the city, including the governor, wouldn't miss them.
Genedy has worked as a conductor of the 25-member Beni Suef University orchestra since 2006. Her leadership definitely made a difference, as she recalls that before working with them they had limited information on how to perform with some instruments. Since working with them, they have participated in and won several competitions with other universities.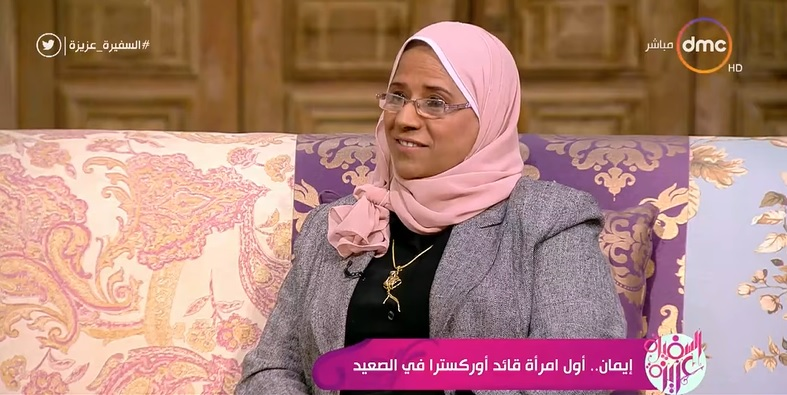 Genedy expressed how tough it was to be the conductor of an orchestra mainly composed of men that were older than her. While some men obeyed her instructions, others didn't. This made it difficult for her to lead the group, but with time, things changed and they began to treat her as an experienced person in her field.
She realizes that many women could be discouraged from choosing the same career she did, as being a maestro demands a lot of time and effort. She explained that a maestro needs to train groups, not just one or two individuals, and sometimes rehearsals can last for 10 hours.
Earlier this year, she actually formed her own orchestra, called "The Maestro", which consists of 20 musicians from different governorates.
WE SAID THIS: Here's to more Egyptian women shattering those glass ceilings!