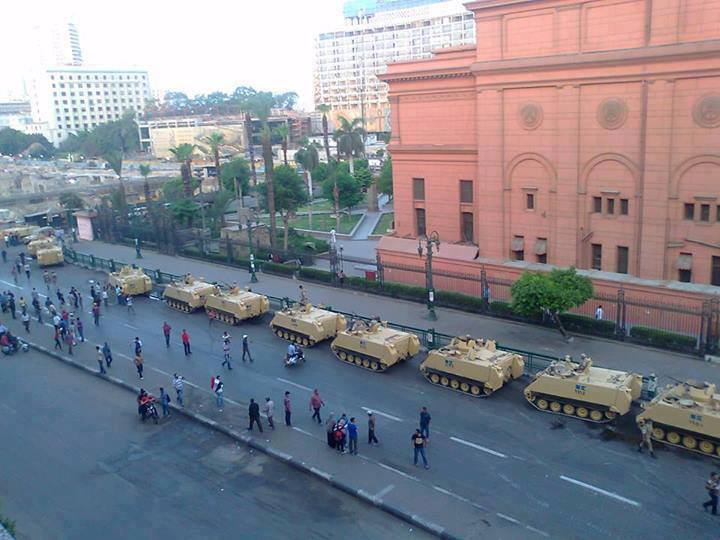 The Muslim Brotherhood has vowed to continue it's "uprising," after yesterday's supposed massacre, while Egypt's Military states it will release footage proving the "truth"
In response to what the Muslim Brotherhood is calling "a massacre," the Islamist group's political arm, The Freedom and Justice Party, has called for "an uprising by the great people of Egypt against those trying to steal their revolution with tanks and armored vehicles, even over the dead bodies of people."
Meanwhile, the Military has stated that it will issue a full video showing the "truth" in the coming hours, as it continues to insist that terrorists attacked the Republican Guard's HQ, leading to the violence and clashes.
The initial video released by the Military to Egypt's state television showed Morsi supporters attacking the Army from the rooftops of buildings. The video showed people setting nearby buildings on fire, throwing grenades and Molotov cocktails at the Army. Furthermore, the video showed many rounds of expended ammunition on the road – which the Military has stated belonged to the Morsi supporters.
In response to the event, Egypt's Armed Forces have literally shut down Cairo, as many of the capital's main roads are now blocked off by Armored vehicles and tanks. Egypt's October 6 Bridge – seen as a lifeline for Cairo's traffic – has been shut down, and dozens of tanks were seen moving towards Tahrir Square in order to "secure it."
The attacks are reported to have killed at least 45 people, including at least two Egyptian soldiers.

*** Source: Egyptian Streets