Marsa Al Arab: Dubai Announces New Mega Project
Via Time Out Dubai
His Highness Sheikh Mohammed bin Rashid Al Maktoum, the Vice-President and Prime Minister of the UAE and Ruler of Dubai, announced the development of a huge new project; Marsa Al Arab.
Dubai Holding's new tourist destination development is worth $1.7 billion. It is set to be developed on two brand new islands sitting on either side of Burj Al Arab.
The project is expected to be completed by 2020. The islands will add 2.2 kilometers of beachfront to the emirate, three new hotels, 400 new food and beverage outlets, and a considerate number of tourist attractions.
The project also includes the relocation of Dubai's first dedicated waterpark, "Wild Wadi." The waterpark will be twice its original size in its new home. Dubai Holding is also developing "Marine Park", the first educational entertainment center in the Middle East, with a live theater that can cater to 1000 people.
The Wild Wadi and Marine Park combined will cover 2.5 million sq ft. However, the entertainment lineup is way far from over; there will be a private yacht marina and a yacht club, a shopping center and a 1700-capacity theater, which will become home to the renowned Cirque du Soleil.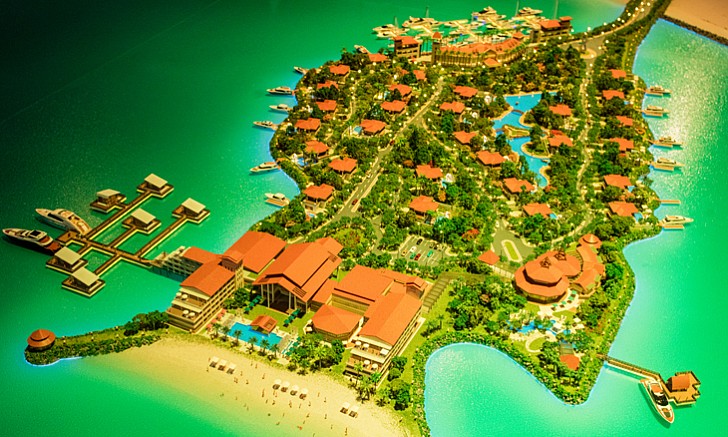 WE SAID THIS: Everything was Dubai, and nothing else mattered.