Saudi Arabia's Crown Prince, Mohammed bin Salman, and French President, Emmanuel Macron, have called for a "rapid end to the institutional political vacuum in Lebanon." The two leaders met in Paris to discuss the ongoing stalemate in Lebanon, where the country has been without a president for over seven months due to bitter disagreements between Hezbollah and its opponents. France, with its close economic and political ties to Beirut, has been increasingly frustrated with the situation, as Lebanese MPs have failed 12 times to elect a new president.
The French Presidency has stated the prolonged absence of a president "remains the major obstacle to resolving the country's severe socioeconomic crisis." Macron and Prince Mohammed, however, remain committed to security and stability in the Near and Middle East and intend to deepen the partnership between their two countries. France has offered its support to Saudi Arabia in strengthening its defense capabilities and has expressed its willingness to continue supporting the kingdom's ambitious Vision 2030 economic and social reform agenda.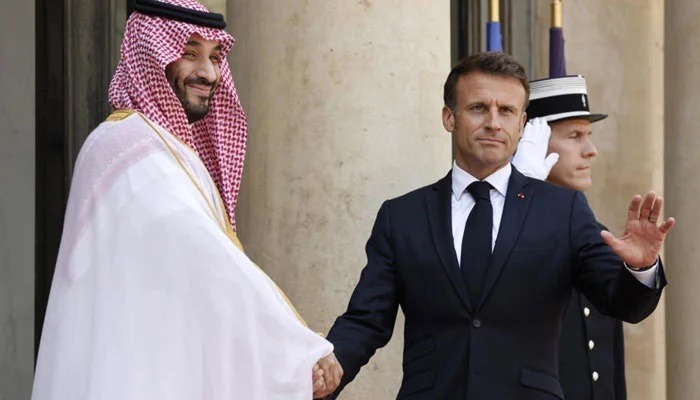 Prince Mohammed's visit to France also includes discussions surrounding Saudi's bid to host the World Expo 2030. Additionally, he will attend the Summit for a New Global Financing Pact hosted by Macron. With this visit, Prince Mohammed hopes to deepen the relationship between the Kingdom and France; finding a solution for the ongoing political crisis in Lebanon.
WE SAID THIS: Don't Miss…Jihad Azour and Suleiman Frangieh Announce Candidacy For Lebanese Presidency