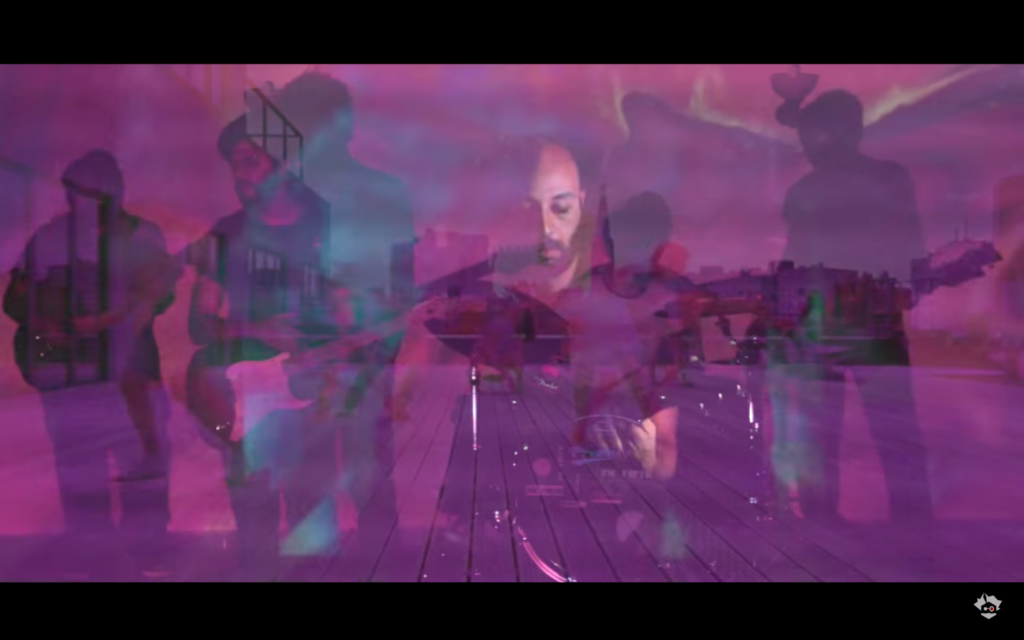 From the first seconds, the recently released music video for "Laffa" embraces the uniqueness and willingness to experiment that has worked so well for Egyptian rock band Sada That over the years.
Directed by Noha Amin, the video's retro vibe adds an entirely different – yet complimenting – dimension to the strong, melodic feel of the song. Amin told Scoop Empire that her favorite part of the process was the editing, "because you get to see how things are turning out."
It's the first real video Amin has put together, so we're even more impressed that the whole project was put together in two weeks.
"Laffa" is the second single from Sada That's upcoming Arabic EP, expected to be released later this month.
Wondering how this is the first time you're hearing about Sada That, or thinking they look familiar? Sada That, which translates to 'echo of an ego,' is the band we knew and loved as Egoz, fronted by Hany Mustafa.
Egoz has traveled far since its inception nearly fifteen years ago, and the new name and branding is well suited to the band's evolution, which has picked up since they began writing in Arabic and signed with Nanopsych Records last year.
We can't wait to see where Sada That goes from here.
WE SAID THIS: We loved Bedaya, the band's first Arabic single, we love Laffa, and we can't wait to hear the finished EP!