The comedy race has been very fierce this year, but one man that stood out in a sea of laughs was Eslam Ebraheem. For the few oblivious ones, Ebraheem is one of the stars and scriptwriters at Saturday Night Live Bel Arabi. This man is a comedic genius. For the past three seasons, most of our favorite skits were played by him.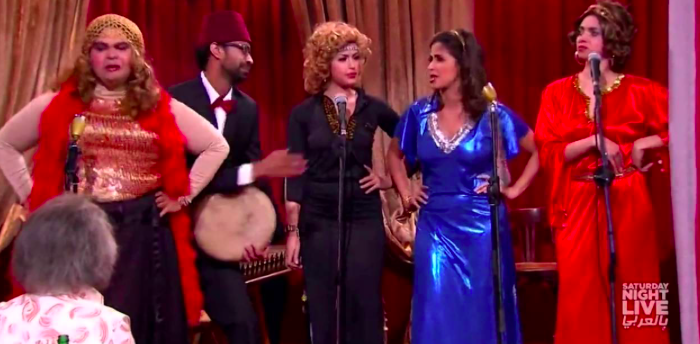 Remember the Ruby at a cabaret skit or Dhafer L'Abidine getting married to a not-so-pretty girl, and even better, Ahmed El-Fishawy trying to brainwash a college student, they were all Ebraheem's sketches that left us laughing our heads off. So, it goes without saying that when news came out that Ebraheem will be hitting the small screen this Ramadan, we were ecstatic.
'Raya7 El Madame' series, starring Ahmed Fahmy and Akram Hosny, tells the story of a husband trying to make his wife – who suffers from amnesia – fall in love and marry him each episode. The ma2zun (marriage officiater) is none other than our favorite comedy man Eslam Ebraheem. From a rapping and boxing ma2zun to one wearing swim trunks, this must be our favorite character of the show. This actor is definitely going to places.
Check out our favorite scenes with Ebraheem below:
WE SAID THIS: We have a feeling that Eslam Ebraheem is going to be one of the biggest comedy stars soon.