By Salma Khattab
Old Egyptian movies were best known for how rich in content they were. Many aspects have led to the appraisal of Egyptian films including the following, cast and crew members, the plot and scriptwriting as well as the whole production process. These movies were nonetheless, independent movies that shed light on important themes unlike movies that are being produced today. Most of the listed movies are one of the 100 best movies. Let's have a look:
Meraty Moder A'am (My Wife is General Manager)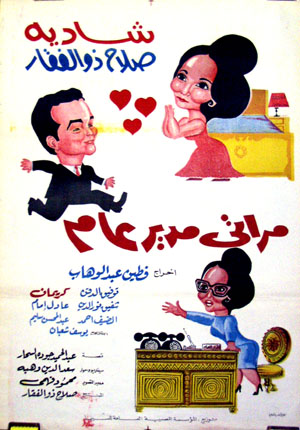 This film was released during an era of Egyptian change where Gamal Abdel- Nasser undressed the concept of socialism. Thus, the film focused on portraying the challenges faced at that time due to societal norms being unfamiliar and it also highlighted how gender roles in the workplace were very dissimilar.
Ehna Btoa'aa el Otobes (We are the Bus Members)
If independent political and social movies are your favorite genre, then this movie was made for you. It represented all kinds of suppression and torture faced by various people, including innocent ones, during Abdel-Nasser's reign.
Khaly Balaak mn Zouzou (Take Care of Zouzou)
A musical movie that tackles the class conflict in the Egyptian society in a sarcastic and catchy way. The poor girl that has strong, special, and smart character that fell in love with a rich man. This movie will forever be engraved in our hearts. It tackled a very vital phenomenon in a witty yet positive manner.
Doaa Al-Karwan (The Nightingale's Prayer)
Based on a novel by Taha Hussien, This movie is for all you feminists out there. It tackled the case of Egyptian females and it portrayed the conditions of women in the Arab world.
Saghera 3al Hub (Young on Love)
This movie represents the power of women and the idea that if they are persistent enough then, they could eventually chase their dreams.
Bab Al-Hadid (Cairo Station)
Cairo station was once called Bab Al Hadid hence, the name of the movie. However, this movie can't fall under the umbrella of the crime genre, although a crime is committed. It can't also be considered as a psychopathic movie, even though the main character could be viewed as a psycho.
Al-Ard (The Land)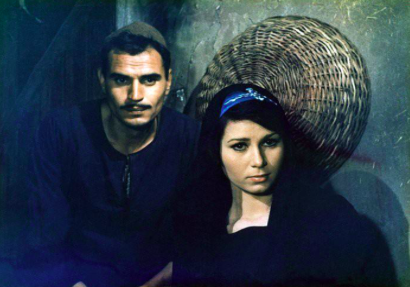 Another movie that focuses on oppression and prejudice against peasants in that era. Their lands were taken away by force from them by the government.
Al-Erhab we El-Kabab (Terrorism and the Kebab)
The following movie could be considered as a political movie since it underlined some key features leading up to this genre. The plot had a common theme to it and wanted to eventually convey the concepts of justice and a unified Egyptian nation.
Tharthara Fuq Al-Nile (Chitchat on the Nile)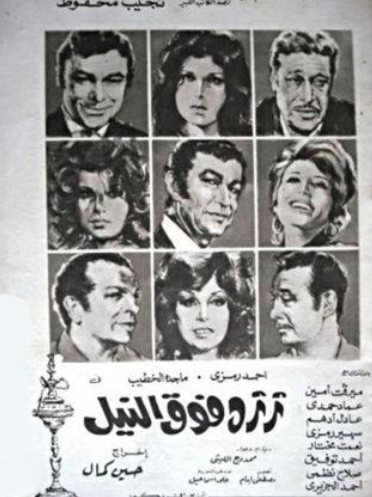 Based on a novel by Naguib Mahfouz, this movie tackled The decline of cultural and social norms that Egyptians have faced after the Naksa in 1967. Those characters were escaping from the shameful reality. It was somehow political as it criticized socialism and described it as corrupt.
Empratoryeet Meem (Empire M.)
This movie portrayed a female character who was struggling to take care of her children due to their stubborn behavior. All of their names started with the letter M obviously and belonged to different age groups. The events unfold as the viewers begin to realize how difficult it is to raise the children under these circumstances.
WE SAID THIS: we need to confess that old Egyptian movies were way better!