When we say KODE, we think of the KODE to life, one we stand by and can't seem to live without!
Determined to revolutionize and transform the sports industry, KODE; a multi-disciplinary sports club set to open in 2022, making its debut at SwanLake Residences – New Cairo, is about to become an integral part of its members' lives, by bringing them a uniquely diverse athletic and social experience. KODE goes far beyond a typical sports club as it caters to every aspect of its athletes' development and wellbeing, following their ground-breaking integrated Holistic Athlete Development Program, which focuses on training the body, disciplining the mind and building the character, while respecting the individuality and uniqueness of our athletes.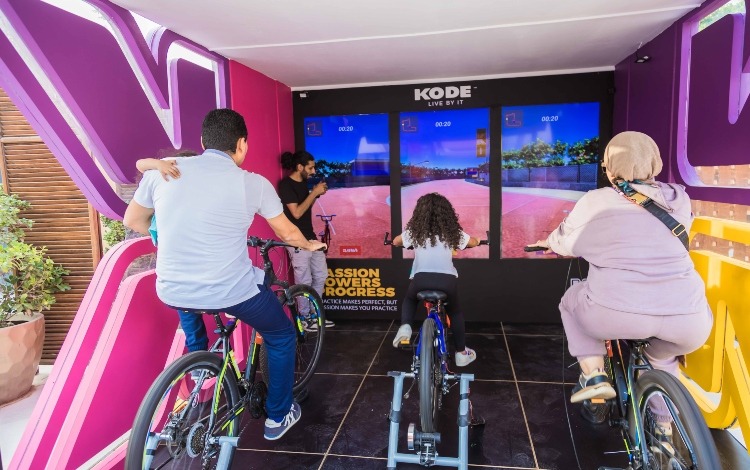 With a unique sports philosophy inspired by the classical Greek concept of arete; the ideal of excellence and moral upstanding, KODE believes in the pioneering potential of humans who, once given room to flourish in an ever supportive and passionate environment, emerge triumphant. And, since playing is the true essence of sportsmanship, KODE, the first of its kind in that front, did not turn a blind eye to this aspect of athleticism. Instead, they live by the motto that Passion Powers Progress, Better Beats Best and Virtues Makes Victory, which is exactly why they prioritize the drive, the love, and the creativity in the inner workings of their athletes. 
Along with their undivided attention on sports, KODE have started to build what we can only call the definition of a tailored community, by implementing and following their members' only Referral System, where new members must be referred by existing KODE members. This program has allowed the KODE community to grow into the dream team…those who want to LIVE BY the KODE, make sure to start the process by filling in the membership request form.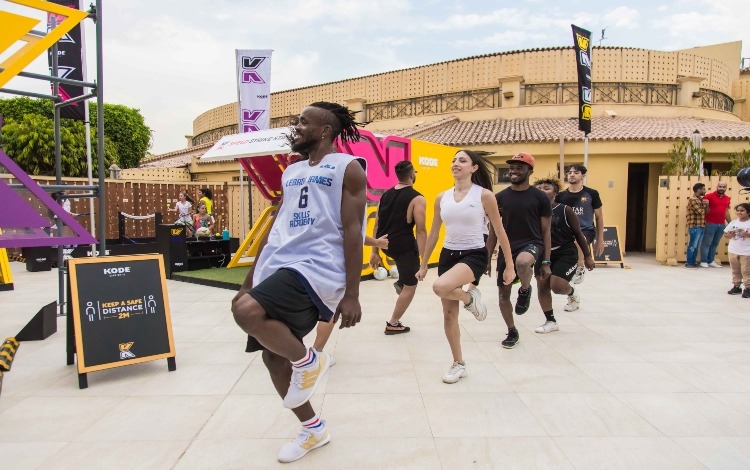 With technology and innovation at the top of their identity, the award winning KODE website gives an 'all you can see' navigation feature of the entire clubs' facilities! Decked-out in state-of-the-art facilities on every front you can imagine, KODE Sports Club is not only for your everyday fitness. With multiple pools, a clubhouse, a nursery, a playground, a food and beverages plaza, KODE caters to your comfort and leisure to help you focus on everyday self-improvement, allowing you to leave all your worries behind and get down to business. Once you head there, your choice of facilities and sports to pick up from is endless. Fancy a swim? Hop in the Olympic pool. Feeling like getting out your inner Messi? Head to their massive football field. In addition, this doesn't even give justice to the world-class tennis courts, wall-climbing tower, athletics centre and much, much more at KODE. During the 1st pop-up experience corner they held last week at SwanLake Katameya, they were able to get a small corner slice of some of what's to come with sports-related, technology driven K game corners that had our adrenaline rushing!
The K corner has been on the move and just landed at Katameya Heights Clubhouse, where you can find the same games and competitions continuing to make an appearance, giving you the chance to beat the current high scores and join the grand challenge! But the real surprise was the KMOB which blew us all away – quite literally! From their must join-in dance routine, to the unique way different sports offered at KODE were mirrored, every moment was a serious jaw dropper! Make sure to follow their official Instagram page @kodeclubs to see what that was all about!
WE SAID THIS: KODE continues to redefine fitness and wellbeing!