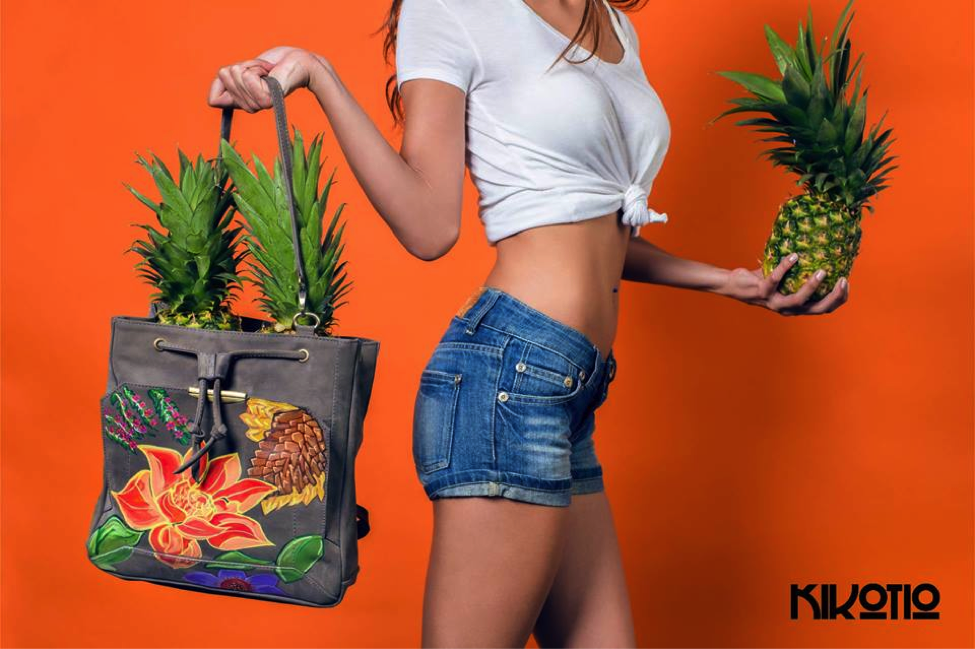 With the fashion scene booming in Egypt, we've gotten used to all kinds of ideas being thrown our way that nothing surprises us anymore.
A few days ago, I came across an incredible brand that got me clicking through ALL their pictures with my eyes widening and my jaw dropping (there might have been a little drooling, but you get the point.) I'm not sure whether it's because of their unique idea, the playful photo shoot or my love of artistic, one-of-a-kind pieces that got me fascinated.
Oh, right, I got so carried away with excitement, I actually forget to tell you what Kikotio is all about. Kikotio is an artistic brand that design and produce 100% Egyptian handmade leather bags. But that's not all, they're not just plain, boring leather bags, but hand painted with some of the most incredible artwork you'll come across. You heard me right, hand-painted.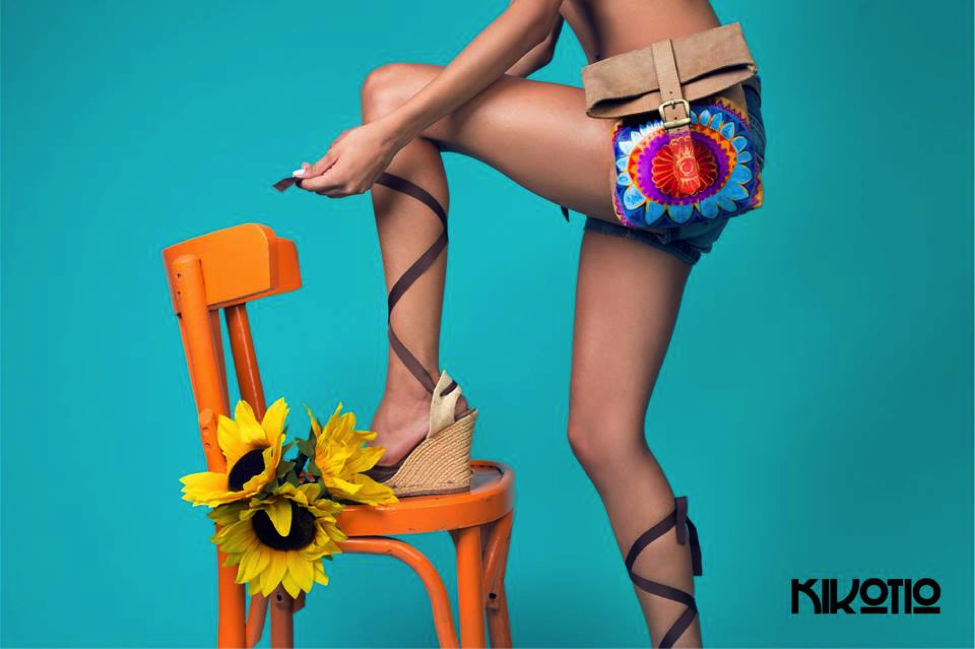 Every bag is painted by the extremely talented artist, Reham Alaa, who gets inspired by the most random things and presents to the world not just any bag, but a product that is eye-catching and has an interesting story to tell.
The best thing is, you won't find ANYONE wearing anything like the bag you choose to make your own, because Reham makes one – and only one – of each style.
Kikotio is a partnership between Habiba Omar, who handles the business side of things and Reham Alaa, who handles the artistic side of things, which actually makes it a perfect partnership! We all know that artists on their own can be a little too laid back and you'd end up getting your bag next year instead of next month!
These two geniuses just launched their first collection last week and it is already sold out just through their Facebook page. The website will be launched pretty soon, where you'll be able to not only see all the designs and what's available in stock, but also customize a bag that has you written all over it. You can choose the colour, material (from a variety of different leathers), design and theme of what to be drawn onto the bag that is about to be glued to you forever.
Why are we fascinated with Kikotio so much? Well because it's a creative, one-of-a kind, high-quality, Egyptian handmade product that is beautified with the glamorous artwork of an Egyptian artist. 100% leather, 100% handmade, 100% Egyptian and 100% awesome!
And don't even get me started on the photo shoot! Although it might be a little too much skin for my liking, your eyes will be drawn to the artistic creations that Kikotio is offering. The photo shoot taken by the talented photographer Aisha Al Shabrawy and art directed by the insane mind of Ahmed Abi — who didn't let them use his iconic batta, to our disappointment — came alive with the burst of colours and the bold characters of each bag, but you can clearly see that the creative minds of Kikotio are evident in every single photo.
Every collection is based on a certain theme. Their first collection featured an ethnic theme that resulted in a mixture of patterns, florals, mandalas and even tropical pieces.
And no matter what style of bag you like to carry, you'll find a design that fits your character since Kikotio have a mixture of shoulder bags, waist bags, backpacks, cross bags and even beach bags!
You won't be carrying just a bag anymore, but a walking piece of art that will definitely stand out.
WE SAID THIS: For more info on this gorgeous brand, "like" their Facebook page here or follow them on Instagram here.