Continuing to make it big, Egyptian actress, model and presenter, Enjy Kiwan is taking a global leap by joining the cast of "Paradox Effect", an action thriller set to be directed by U.S. Emmy-nominated Scott Weintrob. The actress will star in the International film along with American model and social influencer Meredith Mickelson as well as Ukrainian-French actress, Olga Kurylenko and American actor, Harvey Keitel.
Shooting for the film has already began in Italy and many are excited for its release including Kiwan who took to social media to share her excitement over the new project: "Beyond excited for this," wrote Kiwan on her account. "Working with the incredible Andrea Iervolino and Scott Weintrob. See you soon Meredith Mickelson."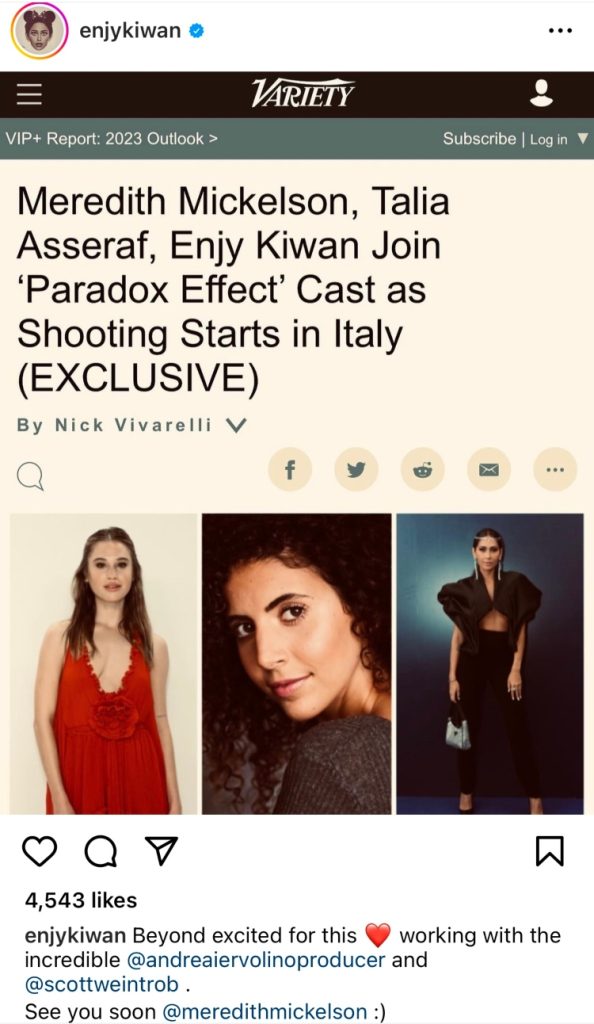 The highly anticipated film will chronicle the story of a woman played by Kurylenko who has to confront a dangerous criminal boss who kidnapped her daughter for ransom. To get back her daughter, she has to team up with a corrupt Interpol agent who will be played by Oliver Trivana. His character suffers the same fate as his son who is also held for ransom. With such an action-packed plot, the film is expected to generate quite the buzz once production is over and it hits up the silver screen.