JJ Martin's Fall23 Collection At Milan Fashion Week: A Vibrant Love letter Of Trips To Egypt
During the 2023 Milan Fashion Week, JJ Martin showcased their Fall collection inspired by the beautiful codes and symbols of ancient Egyptian civilization. The inspiration for the Ancient Egyptian approach is JJ Martin's 10-day trip to Egypt where she toured the country with complete private access to sacred temples and sites. From visiting the Sphinx in Cairo to visiting temples in Luxor, JJ Martin was looking for a blend of mysticism, history, and beauty to act as inspiration for the collection.
These visits were accompanied by meditations as well as Egyptology sessions to get a deeper insight of what this ancient civilization meant. With a strict diet of local Egyptian food across Egypt we're surprised the designer ever left. Egypt clearly inspired her new Fall collection where we can see the trip's influence.
The collection is titled "awakening the divine" and fashion creator, entrepreneur and life-style blogger Huda Shahin was seen rocking a full papyrus look that featured her heritage and the beautiful designs by JJ Martin. Shahin originally born in Egypt is currently based in UAE, Dubai. Through her fashion and lifestyle content, Shahin became a big influencer in the fashion scene where she amassed more than 180k followers on her Instagram page.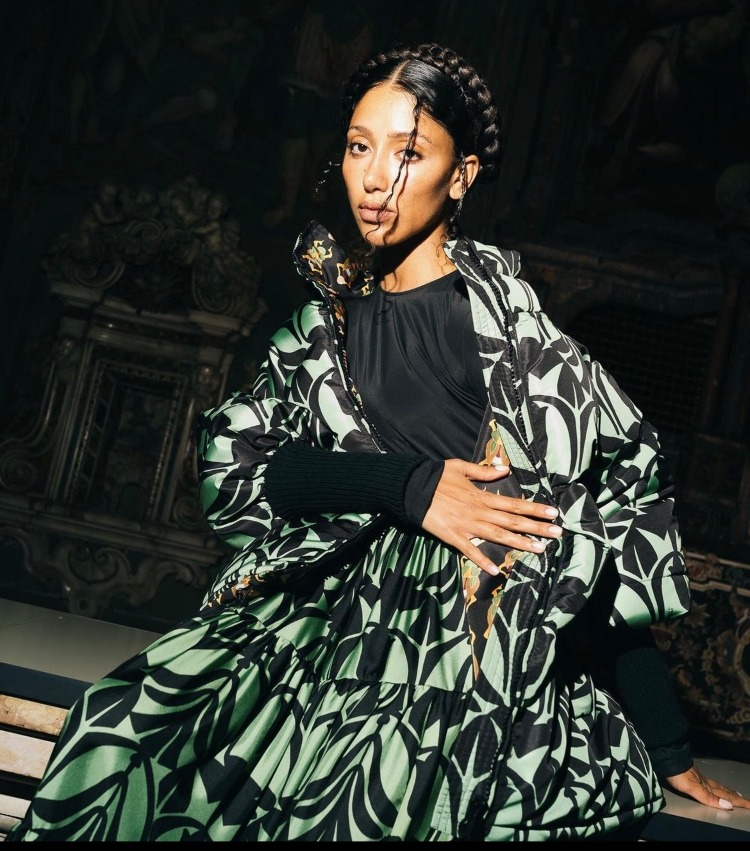 The sought out Milan Fashion week is running from Feb. 21 to Feb. 27. Milan holds the fashion week twice a year to showcase and accommodate all the potential designers and fashion houses.