Arab Fashion Houses Noon By Noor & Atelier Zuhra Reveal New Collection At London Fashion Week
During London Fashion Week, a special spotlight was placed on Arab fashion houses and their latest designs. Bahraini label Noon by Noor spearheaded by designers Shaikha Noor Al Khalifa and Shaikha Haya Al Khalifa and Atelier Zuhra helmed by Omani designer Rayan Al Sulaimani were two such innovative fashion houses who shared their fall/winter 2023 collections to an impressed audience.
When it came to Noon by Noor, the center point behind their latest creations was the unification of two worlds, the East and the West as well as the masculine and feminine. Pooling inspiration from both worlds, the designers were able to bring together the artistry of French illustrator Francois Berthoud as well as the art, culture and beauty intrinsic in Bahrain. Bringing their vision to life, models began to strut along the runway dressed in long, lean and chic designs that combined menswear pieces as well as skirts and coats.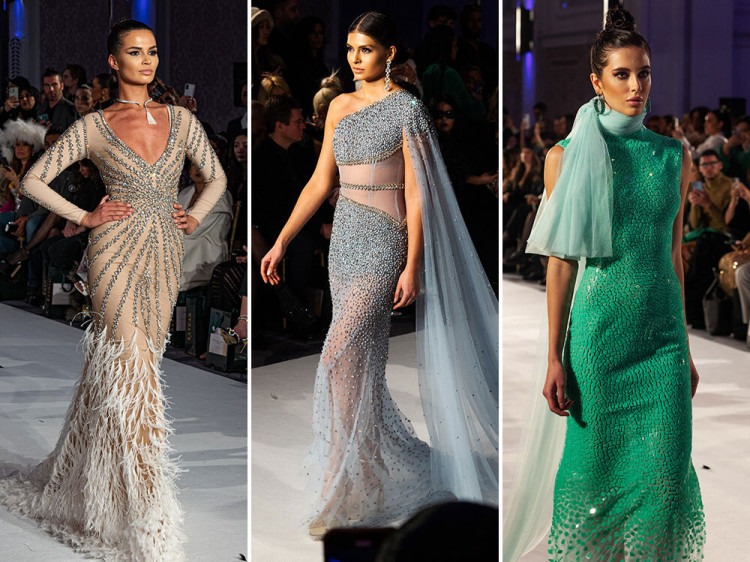 With Ateliar Zuhra, this year's collection dubbed 'Lily of the Valley' is all about the delicate beauty and fresh feeling of the beginnings of spring. Every gown and cocktail dress that was showcased was made with the utmost craftsmanship as each included delicate beading, intricate embroidery and glistening crystals.
With such an impressive level of artistry showcased this year, lovers of fashion will have more to look forward especially with Milan Fashion Week already underway until Feb 27.