Amal Clooney is definitely a role model for us all and for a good reason. Last weekend, Mrs. Clooney was appointed by UK's Foreign Secretary Jeremy Hunt as UK's Media Freedom Special Envoy.
I must point out that her new position is just the latest on her impressive long list of titles; she was recently named Ambassador and Figurehead of a new award for Prince Charles Charity, the Prince Trust.
If you think that Mrs. Clooney doesn't already have her hands full, you're wrong! She works on high-profile human rights-related cases, lots of humanitarian work, not to mention that she's also raising twins!
On top of that, she will be chairing a panel of legal experts to advise the foreign governments to improve the safety and protection measures of journalists. To execute this, she's going to be developing legal initiatives as well as combating restrictive laws.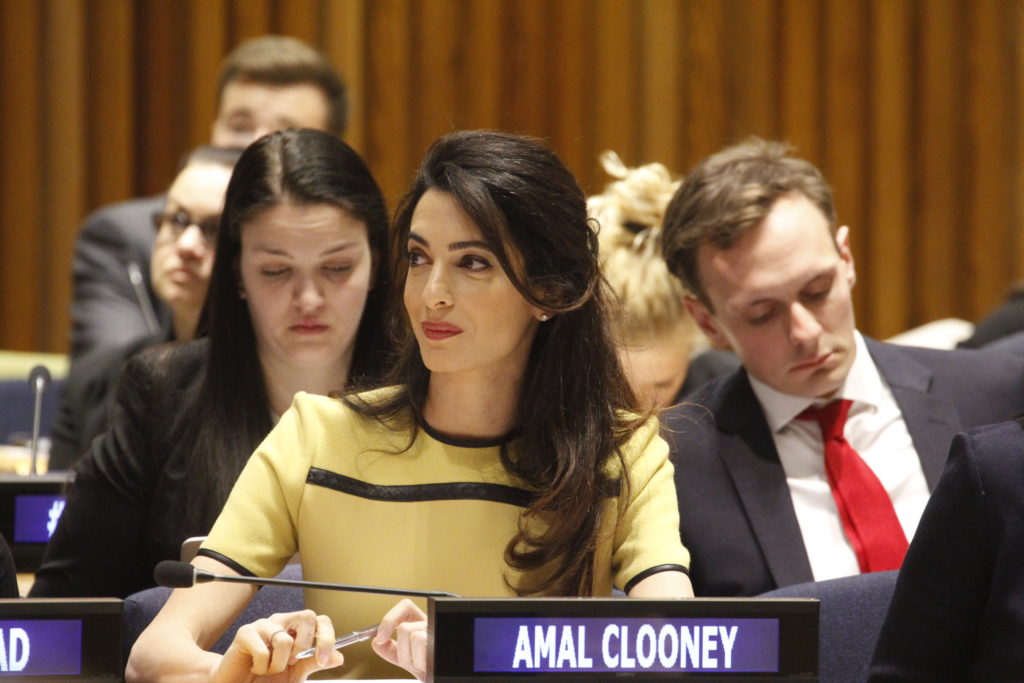 The UK government has announced that the year 2018 was actually the deadliest year so far, as about 99 reporters were killed worldwide and 60 were taken as hostages by non-governmental groups. Jeremy Hunt said that this new partnership with Amal Clooney "leading this work on human rights means she's ideally placed to ensure this campaign has a real impact on journalists."
The role Amal is taking on will be unpaid, as she deemed it as an "honor". "Throughout my legal work defending journalists, I have seen first-hand the ways in which reporters are being targeted and imprisoned in an effort to silence them and prevent free media," she stated.
WE SAID THIS:  " Protecting free speech is is not only a matter of principle, but it's also pragmatic."  -Amal Clooney