Across various Saudi cities, an entertainment extravaganza is set to take place throughout summer until September. Dubbed the "Kingdom Tour 2023", the major event will revolve around Saudi and Arab stars as well as Saudi youth taking part in plays and concerts. So far, 17 cities across the Kingdom are taking part including the recently added cities of Najran and Baha.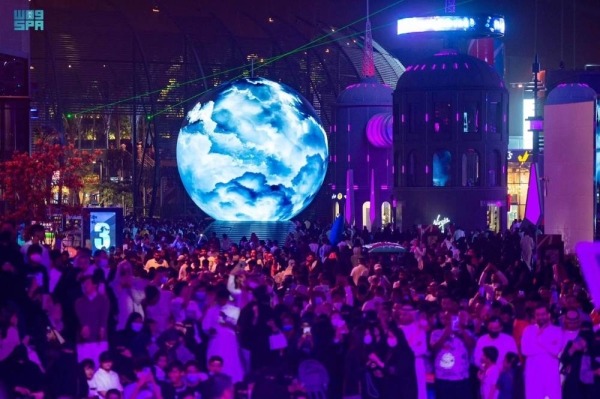 Turki Al-Sheikh, chairman of the authority said that the "Kingdom Tour 2023, which is the largest entertainment tour around the Kingdom, is being carried out in strategic partnership with the Quality of Life Program. Local companies in all regions are responsible for organizing and managing the tour."
Beyond that, the entire tour is going to be organized by Saudi locals and youth including pre-production and actual performances. Local participation is seen as an opportunity for Saudis and youth to engage in, experience and boost their contribution towards the entertainment sector which has been rapidly growing since 2016.
So far, the tour kicked off on a high with a major concert held at King Abdulaziz Cultural Center in Baha featuring Yemeni singer, Aseel Abu Bakr Salem and the young Kuwaiti singer, Rami Abdullah. Asala and Majid Almohandis also had a major performance in Abha, at King Khalid University Theater.
With so many cities involved, we are expecting a big lineup of exciting entertainment shows and performances.