Here's Your Chance to Intern for Sheikh Mohammed bin Rashid Al Maktoum
Via Godolphin
What if we said that you could intern for one of the most popular and loved icons in the world? That icon also happens to be Sheikh Mohammed bin Rashid Al Maktoum? You'd think we're cray cray. Well, we actually aren't.
What you may not know about Sheikh Mohammed is that when he's not busy being the vice president of the United Arab Emirates or the ruler of Dubai, he's an enthusiastic equestrian.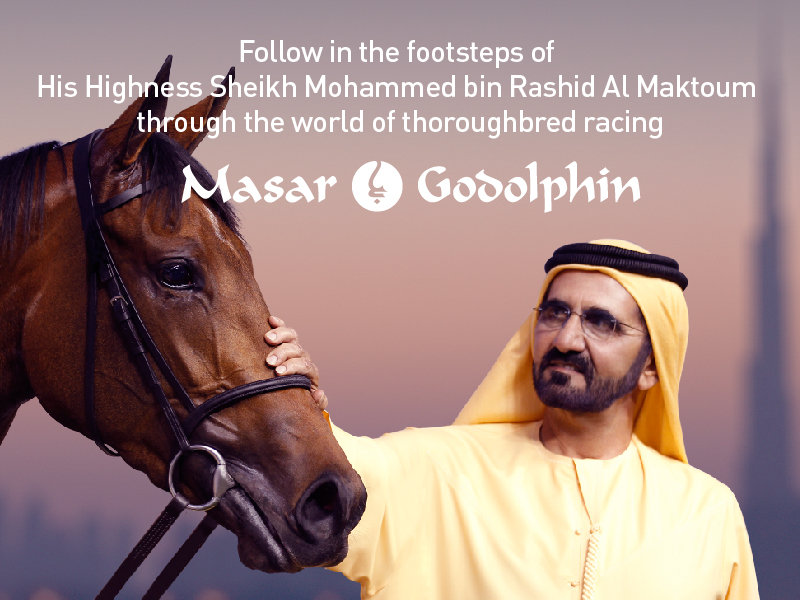 He often shares snaps of his favorite race horses, his own children riding horses, and his family attending races around the world. He's also the owner of GoDolphin Racing; a prestigious team that is active in four continents (Asia, America, Australia, and Europe).
Here's where things get interesting! GoDolphin Racing's team is currently looking for interns! Part of the Masar GoDolphin program is looking for eight Emirati men and women between the ages of 20 and 30 to join the team for the 2017-2018 season. In addition to being a UAE national aged 20-30, applicants must hold or be working towards a Bachelor's degree, and be fluent in written and spoken English.
This unique opportunity will allow interns to begin Dubai with an induction phase, before moving to the United Kingdom for formal study and riding lessons at The British Racing School.
"The central portion of the course follows, with trainees spending time embedded in GoDolphin's fast-paced UK operation. Once there, trainees will experience an insight into best practice in the breeding and training of thoroughbred horses, and the management systems which support them. Finally, the programme is brought to a close with a graduation ceremony held in Dubai," the website announced.
WE SAID THIS: Click here for the application.