Dubbed as the "Paris of the Middle East", Lebanon is one of the most beautiful countries in the region. It has rich religious diversity, with numerous sects of both Christian and Muslim faiths. The country has a range of different churches, with Armenian, Maronite, Greek Orthodox, Catholic being only some of them. However, the common factor between all of them, one no one can deny, is the architectural beauty of their houses of worship, including the fascinating interior details that make every part of the design a masterpiece.
Keep scrolling for some of Lebanon's most iconic churches, the stories behind them, and maybe some inspiration for your next visit!
St. George Greek Orthodox Cathedral in Beirut
This cathedral is known to be the Mother Cathedral of Beirut's Greek Orthodox community. Built in 1767, it is one of the oldest buildings in the city, with a unique location overlooking Parliament Square.
The cathedral is the oldest church in Beirut city, and one of the oldest in the entire region.
St. George Maronite Cathedral in Beirut
Inspired by the Basilica di Santa Maria Maggiore in Roma, this cathedral is the Maronite Archdiocese of the city of Beirut. It is located next to the Mohammed Al Amin mosque, and was built between 1884 and 1894.
Like many other buildings, this cathedral was heavily hit during the Lebanese civil war. Fortunately, it was later restored and re-inaugurated in 2000.
St. Elias and St. Gregory the Illuminator Armenian Catholic Cathedral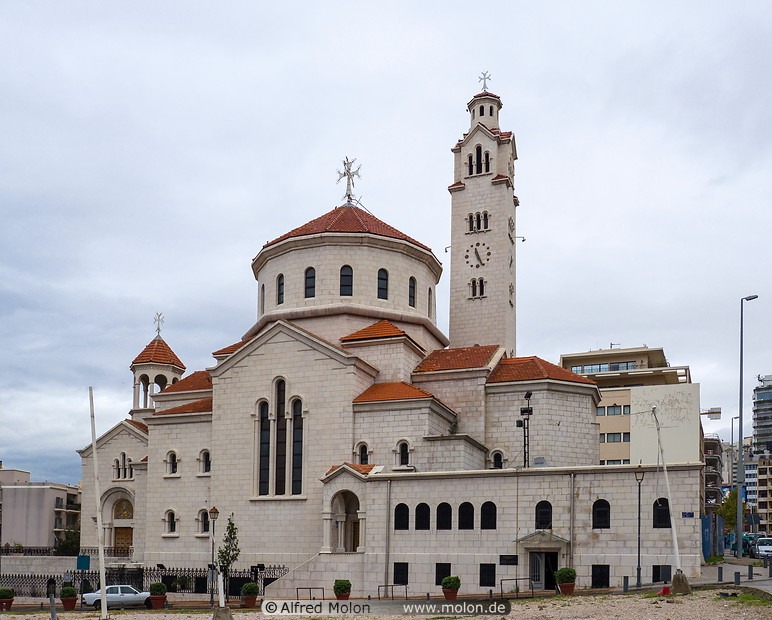 This is the cathedral of the Armenian Catholic Church in Beirut. Its architecture reflects a few changes from traditional Armenian architecture, with some artistic inspiration from Rome.
St. Louis Capuchin Cathedral
Built in 1864, this is a Latin Catholic church that has a very unique exterior due to its sand-stone facades. The Cathedral was named in honor of King Louis IX of France.
National Evangelical Church
Also located in Beirut, the National Evangelical Church is a Protestant church, established in 1848 as the first native Arabic Protestant congregation in the Middle East. During the war only the clock tower survived; the church itself was rebuilt in 1998.
WE SAID THIS: Tell us your thoughts in the comment section below.