Nothing in life is more important than bonding with your family. To gather around with your friends and loved ones over a special dining table with good food and a cosy setting should definitely be one of your life goals.
Almarai, the number one dairy brand in Egypt, has just recently officially launched its cooking platform, Sufret Almarai. If you're a foodie you need to check out their amazing Instagram account, as it concentrates on the importance of gathering with your loved ones over delicious food.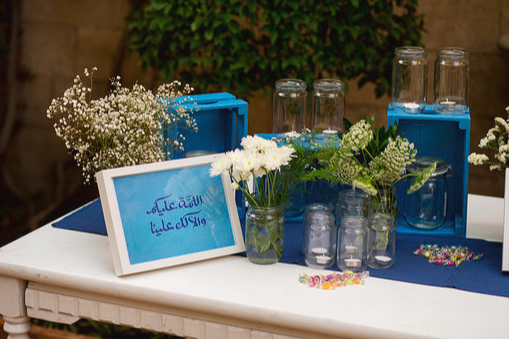 All the recipes on the IG account are created by Sufret Almarai's brand ambassador, Chef May Yacoubi. They are shot in a style that shows a never-ending dining table, symbolising the concept that Sufret Almarai is all about. It's an open invitation for all food and family lovers to join the community.
Older generations pass on their values through the dining table. Sufret Almarai launched with a bang at a surprise location that turned out to be the Dahab Island Palace. An impressive guest list of selected foodies and chefs were invited. A cosy and intimate set up hosted the chefs and foodaholics to a homemade cooked meal at the hands of Chef May Yacoubi. All guests were seated at one communal dining table to bond and communicate just like a family.
Sufret Almarai was initially launched during this year's Ramadan and released an eye-catching 360-degree video capturing the experience, focusing on food art content through storytelling to stand-out among the Buzzfeed recipe-style crowd. Furthermore, a very private Iftar event was also held.
Almarai cordially invites you to follow its IG account to check out their delicious recipes so you can be inspired to cook an out-of-this-world dish and enjoy it with your loved ones around the table. Take a picture of it and don't forget to tag @sufretalmarai for a chance to get featured!
WE SAID THIS: Follow Sufret Almarai to be part of something great.