With summer knocking at our doors, our legs and arms get ready to exit winter hibernation mood and regain contact with the world. I, myself, secretly love winter more than summer because I can completely get away with low maintenance not-so-shaved body.
But, sadly, I have to face the reality that the swimsuit and summer dresses season is here…and I have to be ready for it one way or the other.
And, because I understand how women struggle this particular season, here are five things we can do together to keep our legs sexy.
Moisturize, moisturize, moisturize…
While everyone may remember to do this in winter -due to the clear drying effect of cold air on your skin- people often forget the importance of moisturizing during the summer.
Try to keep your leg's -and your skin in general- hydrated in the summer using a non-chemical based or natural moisturizer; olive oil is a classic favorite of mine that actually works.
Keep weary of your tanning habits..
While we all love to tan, and we probably can't wait to do that this summer, always bear in mind that the external layer of skin that gets sun kissed, also dries up if you get too much sun.
Unfortunately, too much tanning is an actual thing, as our skin cells do require that we do not burn them so that they can maintain their biological function. Ensure that you are not constantly tanning, and that you are not always literally frying your skin using tanning oils. Always, remember your sun screen more than your tanning oil.
Exfoliate better to guarantee the best hair removal experience 
Imagine wearing a swimsuit and not having to worry about those teeny tiny hairs that annoy us all; those hair that not even the world's greatest waxing lady can catch.
Well, how would you feel if I told you that you can deeply exfoliate your legs literally from the comfort of your own bathtub?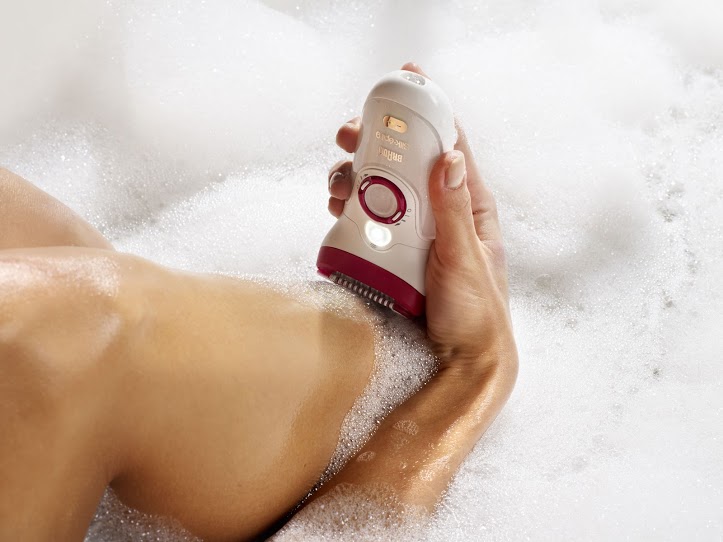 Well, you actually can with the new Braun Silk-epil; or a mobile-waxing-lady as I'd like to call it. I've recently bumped into this brilliant invention and it's superb. It will not only help us get our legs sexy, but it will also help us showcase them in a new light. This is because the new Braun Silk-epil 9 Skin Spa is really just that: a spa. It contains a 3 in 1 epilation and exfoliation system.
You'll soon forget about waxing. Why, you say? Well, because I can use this magical machine on short hair when wax is not able to remove it. And with this new 40% wider head it also goes much faster than before. Yup, I don't know how this sorcery works either but IT DOES and that's all that matters.
Always remember to wash and dry your skin before you start any kind of epilation

Make sure that you exfoliate them before hand (just like I said in the point above), as this will open up your pores, making the process an easier and less painful ordeal. Exfoliation will also minimize ingrown hair growth.
Finally, remember that waxing will likely irritate your skin. Hence, you should wash and dry your legs before you start any process, and avoid any chemically based moisturizers and/or creams.
WE SAID THIS: May every day be a good leg day.