How Tech And Economic Diversity Enabled Dubai To Be One Of The Wealthiest Cities In The World
According to recent research by Henley & Partners, Dubai is the world's 23rd most preferred city for ultra-rich inhabitants. As per Arabian Business, Abu Dhabi, Sharjah, Riyadh, and Doha were among the cities on the list with the quickest growth rates and fared particularly well this year, while Dubai came in at number 23. This most recent research, which examines global trends in private wealth and investment migration, emphasizes how Dubai's extremely diversified economy has helped it gain prominence on a global scale.
The economy of Dubai is strong in a number of important industries, such as lodging, financial services, oil and gas, real estate, retail, and transportation. According to Khaleej Times, the survey also identifies upscale neighborhoods like Emirates Hills, Jumeirah Golf Estates, and the Palm Jumeirah among Dubai's affluent areas. According to New World Wealth, which was cited by Arabian Business, this made the emirate the richest metropolis in the Middle East and Africa (MEA) and the 29th-wealthiest in the world.
According to Andrew Amoils, the head of research at New World Wealth, Dubai's millionaire population is expanding swiftly and is predicted to enter the top 20 wealthiest cities by 2030. According to Amoils, who was speaking to Khaleej Times, "Dubai today ranks 23rd internationally and is home to 67,900 millionaires, 202 centi-millionaires (those with net assets of $100 million or more), and 13 billionaires," with the emirate's economy serving as the primary driver of this rise.
So what are the elements that make a successful city?
Undoubtedly, the diversity of a city's economy is huge and in Dubai's case, it is one of the main components. But also technology plays a big role, and by technology, we mean the transformation of a city into a smart urban city.
For example, Dubai's Smart City project adopts a strategy that calls for the transformation of about 1000 government services which focus on six key sectors namely: transportation, infrastructure, communications, economic services, urban planning, and electricity. Dubai implemented many initiatives in the above six sectors, which fall under these categories: open and easy access to data, smart transport, optimizing energy resources, smart parks and beaches, and police smartphone apps.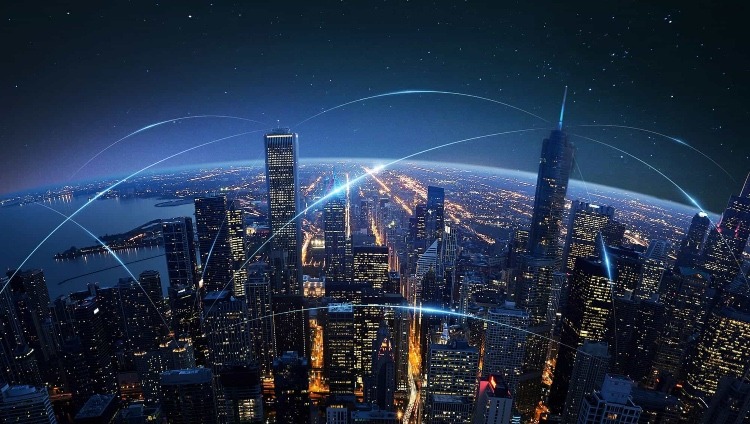 According to RCC Harvard's paper titled Knowledge, Technology, and Complexity in Economic Growth, the author claimed that "it is widely accepted that technology is the key driver of the economic growth of countries, regions, and cities. Technological progress allows for the more efficient production of more and better goods and services, which is what prosperity depends on."
Another claim by InTechnology states that "Artificial Intelligence and automation will also have a sizable impact on the economic performance and potential of a city. This ranges from driverless vehicles to surveillance cameras and cybersecurity protection, the convergence of automated processes with AI will be seen across virtually all sectors, and particularly within urban management." The key engine for future economic growth here is the redefining, transforming, and reforming of the economy into a cognitive, self-governing entity through intelligence-driven automation, the research claims.
There are those on the other hand who say that the concept of "smart cities," does not always benefit the environment where green acres will eventually turn into skyscrapers. Additionally, an over-reliance on technology might leave gaps in security and allow for grid manipulation. Other disadvantages may include real estate prices rising due to increased construction and implementation costs, wider technology gaps between smart cities and other cities, and a significant rise in electronic waste.
Whether we are in agreement or disagreement about the use of technology in the form of "smart cities" to boost a city's economy, we must acknowledge that the time saved and sense of efficiency are both crucial in building a superb production force that will boost a city's economy, draw foreign investors, and enable millionaires to move there and enjoy the luxuries it will offer.