Honoring Our African Identity Through Art: Luxor African Film Festival Celebrates Cinema's Importance In Africa
Slick News announced that the Luxor African Film Festival (LAFF) launched its 12th edition dubbed Cinema is the Eternity of Time. The Festival, which is currently taking place from Feb. 3 to 9, aims to honor Egypt's African identity via the art of cinema by taking us on a trip through different realities and aspirations.
The festival's poster drew our attention as it highlighted Luxor's iconic hot air balloons that offer a spectacular view of the historic city. Luxor is the centre of the Pharaonic civilization and is also renowned as the largest open-air museum in the world since it's home to some of Egypt's most well-known temples, tombs, and monuments. In an interview with Ahram Online, the artist behind the poster said, "adding the flying balloons was necessary for the poster as they are among the most famous landmarks of Luxor, where the city hosts a number of international hot air balloon festivals."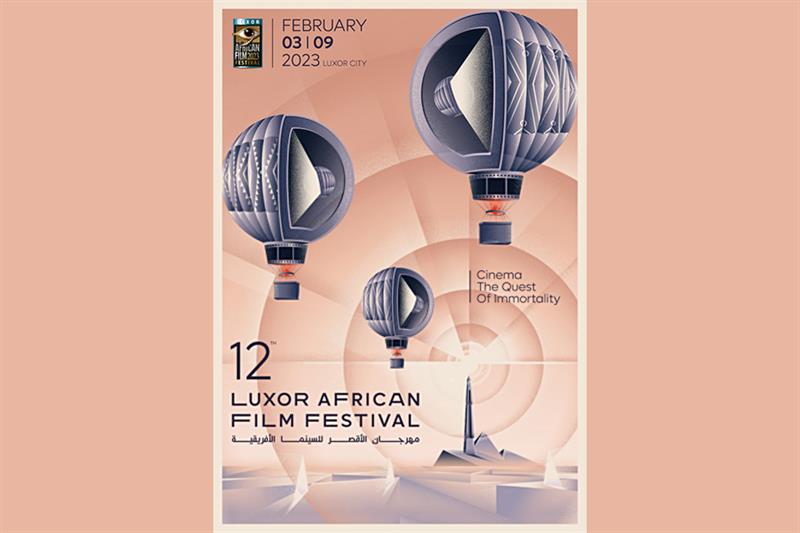 Founded by scriptwriter Sayed Fouad and actress & cultural manager Azza El-Hosseiny, The Luxor African Film Festival is an initiative that tries to spread awareness about the importance of cinema in Africa and the world. The Independent Shabab Foundation (ISF) with the support of the Egyptian ministries of culture, tourism, antiquities, youth and sports, and foreign affairs all play a big part in LAFF by aiding independent and aspiring artists through different workshops to develop their skills.
Moreover, the festival saw a number of Egyptian actors/actresses make an appearance such as Mahmoud Hemeida, Sabry Fawaz, Mohamed Ramadan, Boshra, Sayed Ragab, Rania Youssef, Zeina, Lekaa El-Khamissi, and Karim Kassem.