Hisham Kharma is one of the biggest names in the music industry in Egypt, not only recognized for his distinctive sound in the ads and shows he composes music for, but also for the amazing success of his first album, First Voyage that's STILL a bestseller in Virgin Megastores even though it was released five years ago. WOW!
He is a music composer/producer and "fusionist" known for his sophisticated sound and humanitarian initiatives, earning him a proper spot in the industry and gaining him a rapidly growing fan base.
Sunset on the Nile
But what most people don't know about is one of his very reputable music accomplishments: being chosen to represent Egyptian music in the Sony Arabesque Series alongside Yanni, representing Greece, and Can Atilla, representing Turkey.
Representing Egypt through music in such a context and head-to-head with music legends is utterly epic. Kharma's Sunset on the Nile impeccably showcases chill-out music influenced by world fusion music to leave you in a laid-back mindset.
So what is Sony Music Arabesque?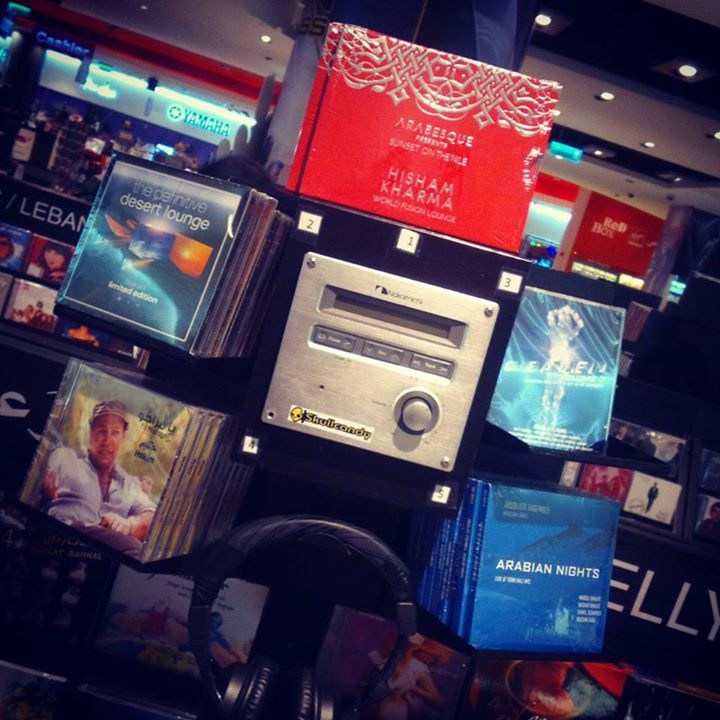 An initiative by Sony Music Entertainment Middle East, Arabesque showcases exceptionally talented artists who truly represent their part of the world; the hidden gems of music that we all search for. The first three releases of the collection are works of the world-renowned Yanni – An Evening in Athens, the legendary Turkish maestro, Can Atilla – Nights in Istanbul, and buzzworthy Egyptian fusionist Hisham Kharma – Sunset on the Nile.
Unfortunately this effort didn't get proper recognition here in Egypt, although it was very well-publicized in the Middle East. And here is where we come in, to shed light on what's really worth mentioning –  Egyptians who are truly bringing pride and fame to Egypt for all the right reasons.
What's next for Kharma?
Kharma is not planning on slowing down anytime soon! He is preparing for his up coming "Kharma and Friends" music project, a series of live shows that will be performed all over Cairo with very exciting music collaborations, combining live and electronic music with an ethnic fusion flavor.
It will bring the Egyptian music scene to a whole new level, creating a new approach of a deep, soulful experience to help the audience unwind and get carried away with their imagination through music. Now that's what I call trendsetting! We couldn't be more proud to have a really talented musician and composer showcasing Egypt and its diverse music in an inspiring way.
WE SAID THIS: Check out Hisham Kharma's Facebook page here.