After winning Gold at the 2018 Special Olympics, last year's champions started with a very fierce first match this year! The 2019 Special Olympics began with an incredible start for the Omani team after beating Rwanda 8-0 on their first match last Wednesday!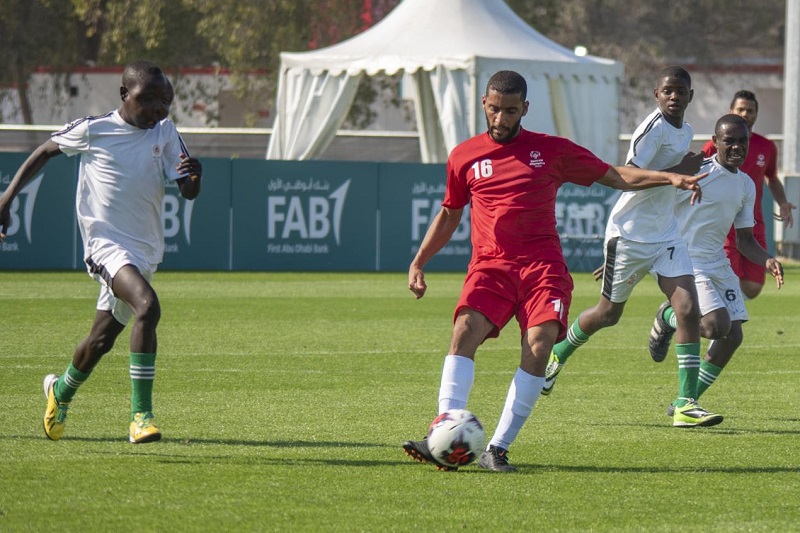 During the 11-a side match, at the Zayed Sports City, Oman's Star Player, Ali Al-Anbouri, scored a glut; hat-trick on the first half-time and another two goals at the second half! The other three goals were divided between Khalid Al-Alawi on the 13th minute, and Mohamed Al-Nabhini on the 43rd and 53rd minutes.
Oman won last year, securing their gold after defeating Syria in the final match with a score of 3-0. This year, Oman is part of Group D with Rwanda and Austria, in the 14 side competition! The final match is due to take place on the 20th of March, and looks like Oman is on a roll!
WE SAID THIS:  Way to go, champions! Looking forward to reporting your Gold this year!