The world's first fully-electric international single-seater street racing series, the ABB FIA Formula E-Championship is the, just took place in Saudi Arabia last weekend. In an attempt to fight climate change with offering the use of electric vehicles as a solution, Formula E took off redefining the sports scene by bringing it together with a little bit of innovation, technology, and entertainment. The race that kickstarted at the Arab kingdom's Ad Diriyah, will move next o 11 more cities including Marrakesh, New York, Paris, and Hong Kong.
If you didn't get the chance to witness Saudis making history, don't worry, because we're here with the highlights as usual so you wouldn't miss a thing! Here's what you need to know!
This is actually Formula E's Debut in the region
View this post on Instagram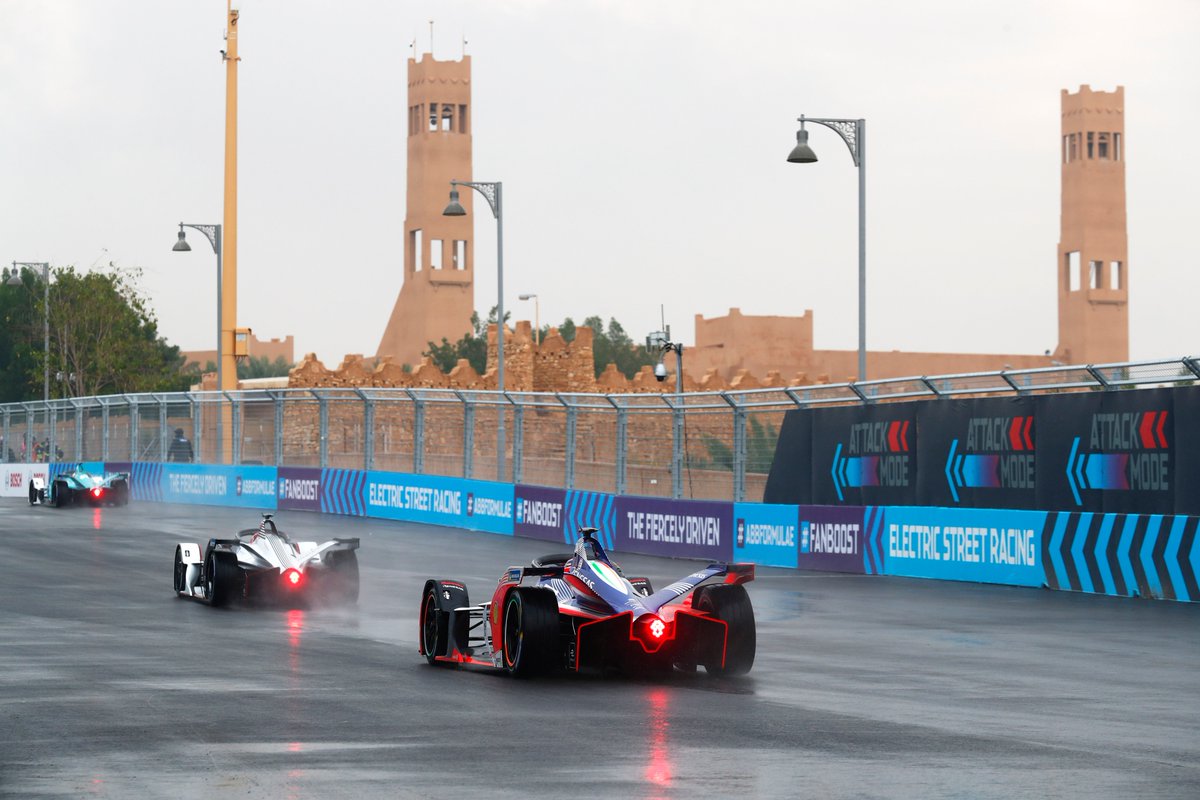 Let alone that the series of races kickstarted in Saudi Arabia, this is not just a first-timer for the kingdom, but for the entire MENA region, and lucky Saudi's are the first to host.
The top-notch line-up
The fact that a world-class music festival was held in Saudi on its own is a thing! Big names like Jason Derulo, Enrique Iglesias, David Guetta, Amr Diab, and more, each gave one for the books and it was epic!
The star-studded event
It wasn't just the line-up that was star-studded. Celebrities from all over the world flocked and made an appearance at the event. Those included Saudi Fashion Designer, Arwa Al Banawi;  American Singer, Miguel, and his wife Nazanin Mandi;  TV Personality, Scott Disick and his girlfriend, American Model Sofia Richie; and more!
And the winner is … *drum-rolls*
Portuguese Racer, António Félix da Costa, ranked 1st, while Jean-Éric Vergne and Jérôme d'Ambrosio earned 2nd and 3rd place consecutively.
WE SAID THIS: We'll see you in race two next month in Marrakesh!