By Kareem Sheta
For the past few months if not year, Mohamed Salah has literally become the talk of the world. A simple article would not suffice to list the countless achievements of this global influencer. The tabloids have been drenched with stories starting from his modest upbringing all the way to his current national and international career. In order to break the monotony, this article will be a tad different. Instead of summarizing his biography and repeating the facts that millions of fans probably know already, let's hear and embrace Mohamed Salah through his eyes by reading some of his moving quotes that were featured in CNN and the Sport Bible.
The first stage in any celebrity's path involves many initial struggles/difficulties. Mohamed Salah stated,
"I had originally been playing for a club that was half an hour away from my village in Basyoun. Then I signed for a club in Tanta, which was one-and-a-half hours away. From there, I went to Arab Contractors in Cairo, so it was a four to four-and-a-half-hour journey five days a week to get to training. I was having to leave school early to travel to training. I would go in from 7 am until 9 am and then I had an official paper to give to my club to say, 'Mo can leave school early so he can reach the club at 2 pm to train'. So I was only at school for two hours a day during that time. Now, everything would be difficult if I was not a footballer, I think! For five days a week, every week for three or four years, I would make this journey. I was leaving at 9 am in the morning, then I would arrive at the training ground at 2pm or 2.30 pm. Training was always at 3.30 pm or 4 pm. I would finish training at say 6 pm, then I'd go home and arrive at 10 pm or 10.30 pm. Then it was eat, sleep and then the day after the same thing. And it wasn't just taking one bus – I'd have to transfer buses three, four or even sometimes five times just to arrive at training and then back home again."
Of course with great fame come exceedingly high expectations from fans all around the world starting, including his beloved Egypt. In response to this point he said,
"It's a big responsibility. I feel it. It makes me work harder. It makes me give everything, more than before because now there's more pressure. Everyone is looking for you to do something. When I didn't score in one game, they said: 'Wow, he's playing badly'. Everyone is expecting something in each game I'm playing. I don't have to score in every game but I want to do my best. I want to give everything for the club for my teammates and myself also."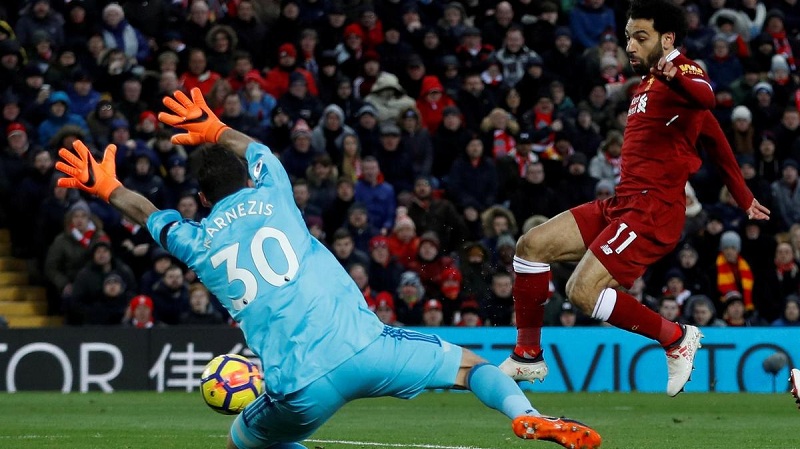 "It's also a little bit difficult because you don't have the freedom to make mistakes or something wrong. That's pressure but when you've been under pressure for many years you can deal with it. It's fine."
Even when people ask him if he thinks he's the third best player in the world after Messi and Ronaldo he simply replied, "I'll leave that for the people to decide."
This concluding piece of trivia has nothing to do with his career, but may be an interesting fact that not many people know.
When inquired about his diet plan, Salah said that "Nutrition is so important, it's part of the game. It has helped with my recovery, allowed me to sleep better and helped my body to adapt quickly. My nutritionist says that because I don't have any fat on my body, I can eat what I want. I also don't drink so it's fine." But which food does he prefer the most? "When I go back to Egypt, I call my friend from the airport to buy kushari for us to eat in the car. I pull my hoodie over my head, jump into the car and then I'm eating it straight away." Well, that certainly confirms his loyalty to Egypt!
WE SAID THIS: We will never stop supporting Mohamed Salah!