Fashion has long been one of Egypt's most recognizable symbols since it is an industry that showcases the creative brains of fashion designers that dazzle us with their distinct take on opulent outfits that express a person's character. As a result, Défilé D'Egypte will step in to showcase the fashion tastes of various brands with a display unlike any other!
Défilé D'Egypte is an Egypt-based trade fair organizer with a basic but critical job in directing and assisting client manufacturers and companies in becoming more competitive and better equipped to deal with the industry's difficulties and prospects. The goal is to offer the Egyptian market a one-of-a-kind and outstanding product in the fields of marketing, advertising, and exhibits while taking into account price policies and the factor of timing.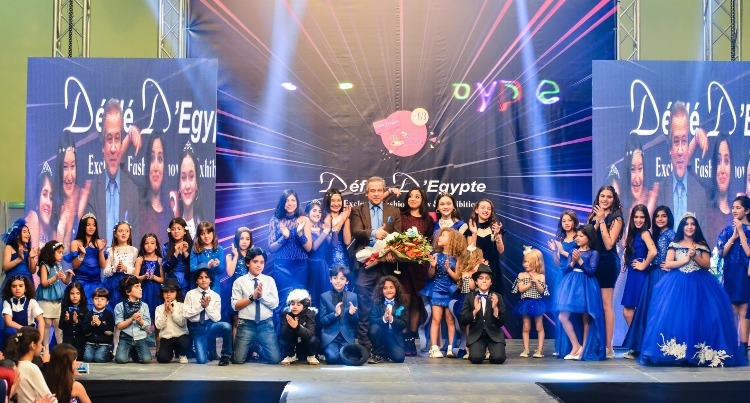 From Feb. 11 to 13, Défilé D'Egypte will organize a major exhibition for children's and teens' clothing at the Cairo International Convention and Exhibition Center. For the ultimate runway show, nearly 700 brands of children's and teens' clothing will participate.
The Défilé D'Egypte, which is billed as Egypt's largest fashion show, is showcasing a wide range of the greatest upcoming spring/summer collections as well as an enormous variety of fashion catalogs. The expo has been a continuous catalyst for younger brands to present what they have to offer, under the supervision of Egypt's greatest producers and clothing traders. Additionally, Défilé D'Egypte was founded in 1997 since then it has provided fairs organization services for consecutive seven years.
This is a great step towards showcasing great talents and new brands that portray the talent within Egyptian society. The exhibition will be a fun place for kids to connect with fashion and become more familiar with the scene in Egypt.