By Trevor McDonald
If you're thinking about taking a gap year or going abroad before college, Egypt is the perfect travel destination. With its rich history, incredible architectural feats, and unique cultural experiences, there's something in Egypt for every traveler. With so much to see here, if you are looking to visit Egypt for tourism, you'll need to look into getting an egypt e-visa which is required for anyone looking to visit this country. Be sure to do some research into this, as you'll want to have this all sorted before your trip.
Here are three reasons why every American should visit Egypt:
Egypt is a mecca of history and culture
One of the oldest civilizations in the world, Egypt has a wealth of sites and attractions to visit and some of the oldest art in the entire world. The history is one of the main reasons why many travelers visit Egypt, and the ancient temples and relics are truly a sight to behold.
A popular temple that should make its way onto your list to see is Siwa, which is famous for its oracle and is dedicated to the god Amun: the kind of the Egyptian gods. For those who are interested in religion, Mount Sinai, famous as the destination where Moses received the Ten Commandments from God, is also located in Egypt.
In addition, the city of Alexandria, which was founded by Alexander the Great himself around 300 years BC, is one of the oldest cities in the world. It was once considered the original city of knowledge and housed one of the world's largest libraries. The library has since been destroyed, but visiting Alexandria is still a can't-miss activity for any Egypt trip; it's a must-see for intellectuals and students.
Egypt is easy to navigate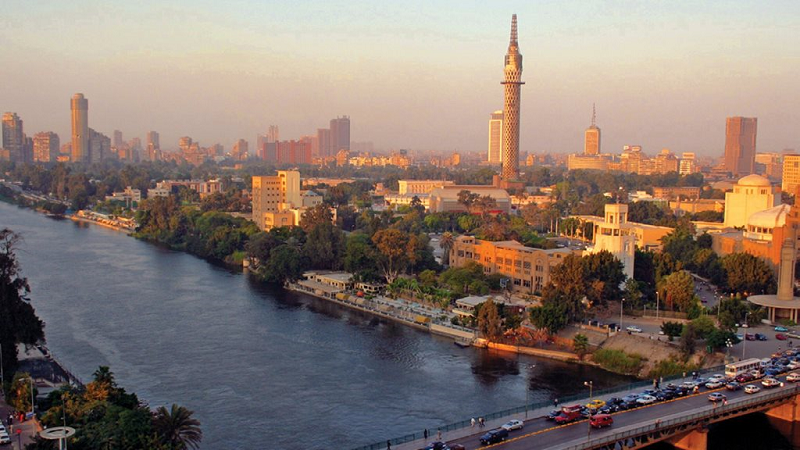 Via Collette VacationsThe city of Cairo, specifically, is extremely tourist-friendly, and you can spend a whole day wandering the tents at the Khan El Khalili bazaar, one of the largest bazaars in all of the Middle East.
It's also easy to rent a car to get around Egypt. As you would with any car rental, make sure the vehicle has passed a car inspection; the last thing you want is to get stranded in the middle of a desert road with a broken-down car. Speaking of the desert, the Sahara is definitely worth seeing. If you'd rather not rent a car, renting a 4×4 is a popular and memorable way to see the desert. Or you can opt for a camel ride!
Egypt is a once-in-a-lifetime destination
Simply put, there are elements in Egypt that you won't be able to experience anywhere else in the world. The pyramids alone are enough of a reason to visit Egypt, but there's also the Great Sphinx in Giza, the Valley of the Kings in Luxor, and so many other miraculous feats of human creation. Plus, where else will you be able to observe ancient Egyptian hieroglyphics, one of the oldest forms of written language in the world, with your own eyes? Not to mention, the Great Pyramids are considered one of the Seven Wonders of the Ancient World.
Overall, Egypt is a historically and culturally rich country, that also offers some of the most famous natural landmarks (such as the Nile River, the Red Sea and more) you'll ever get to see.
WE SAID THIS: If you want an experience you'll remember for the rest of your life, Come to Egypt.