Heliopolis people, this is the chance to celebrate your antiques and family heritage and share it with the world. The Heliopolis Heritage Foundation is asking all of you to share any belongings that go back to the first half of the 20th century from the years 1905 to 1960.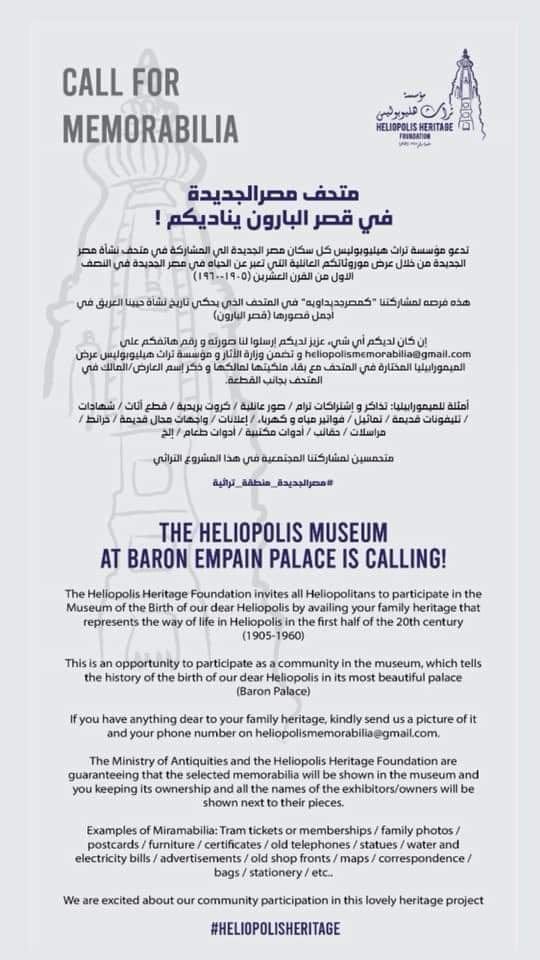 The initiative aims to celebrate the birth of Heliopolis at one of its most unique sites, the Baron Empain Palace. The memorabilia that you can share are tram tickets, statues, telephones, post cards, family photos, maps, ads, and bills etc.
The Egyptian Ministry of Antiques and Heliopolis Heritage Foundation guarantees to protect your ownership of these items with your name shared right next to it. For participation, send a direct message to their Facebook page and your memorabilia will be celebrated.