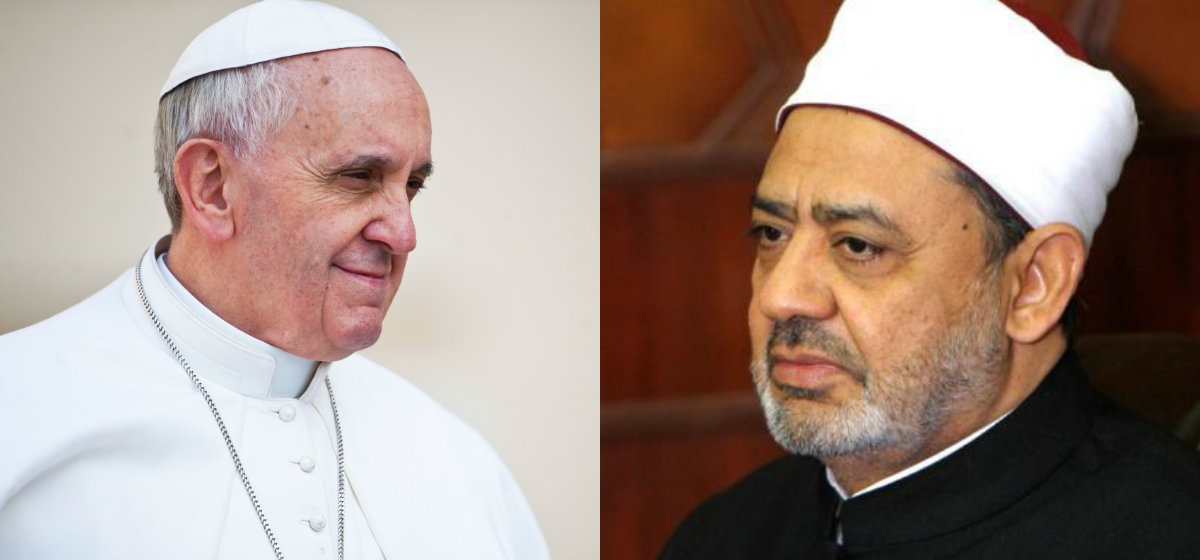 Praise the Lord because Pope Francis of the Vatican has been scheduled to meet with the Grand Imam of al-Azhar, Sheikh Ahmed el-Tayeb on Monday, May 23, 2016. The visit will be paid by the head of the highest authority in Sunni Islam to the Catholic city state, spokesman of the Holy See, Federico Lombardi, confirmed last Thursday.
"A papal audience with al-Azhar's Imam is being prepared and has been scheduled for Monday… We don't know yet the time and the exact details, but we expect that it will go ahead," Lombardi said in a statement to journalists on Thursday.
Last February, a Vatican delegation visited Egypt's al-Azhar University; Sunni Islam's most prestigious institution, and expressed the Holy See's keenness to welcome the Grand Imam for a meeting with the Argentine pontiff at the Vatican City.
Lombardi explained that February's delegation was received by el-Tayeb's deputy, Dr. Abbas Shuman, who conducted the meeting "in an atmosphere of great cordiality."
"The two parties discussed the need for a resumption of dialogue between the two institutions, as called for by Pope Francis and several persons of good will. The parties agreed on the importance of continuing and strengthening this dialogue for the good of humanity," said the official who also passed on the wishes of the Vatican's Pontifical Council for Inter-religious Dialogue to thank all those who helped with the success of the visit to al-Azhar, and hoped that it will lead to a fruitful collaboration.
Al-Tayeb's potential visit to the Vatican will be regarded as a historic gesture after he decided to suspend the dialogue with the Holy See on behalf of Al-Azhar University in 2011, to protest statements by former Pope Benedict XVI, who had called for the protection of Christian minorities in Egypt and the Middle East after the attack on the Saints Coptic Church in Alexandria.
Cairo perceived Benedict's words as an unacceptable interference in the country's internal affairs and went on to recall its ambassador to the Holly See. However, things have improved since Jorge Mario Bergoglio was elected as Pope in March 2013; a fact that was stressed by the representative of al-Azhar mosque, Mahmoud Azab, as he participated in an inter-faith conference held a year later at the Vatican.
Back then, Azab insisted that the dialogue between the Sunni and Catholic worlds was never cut, but was just suspended, stressing that there can never be a dialogue for a dialogue's sake, but there has to be a clear agenda to follow if the dialogue to be resumed.