One of the highlights of my day is opening Google to check out the latest Google Doodle. They're always so amusing, not to mention the constant access to interesting facts! From influential characters to important events, it's a walking encyclopedia in the most interesting way.
Today's Google Doodle featured a person from the Middle East who, I have to admit, I had not heard of before today (yes, I know I should be ashamed of myself!), but isn't it just awesome to be able to find out by just clicking on the doodle?
Intrigued, I started looking for famous people from the Middle East that Google found worthy of a Google Doodle and look what I found!
Sohair Al Qalamawi

Soheir el-Qalamawy was a prominent Egyptian literary figure who not only influenced modern Arabic writers and critics, but helped shape Egypt's cultural scene both as a scholar and as a feminist.
Abd El Halim Hafez 

Abd El Halim Hafez is one of the most famous Egyptian singers and is considered to be an iconic figure in the Arab world. To this day his music is still played and enjoyed by all ages and generations.
Mohamed Abd El Wahab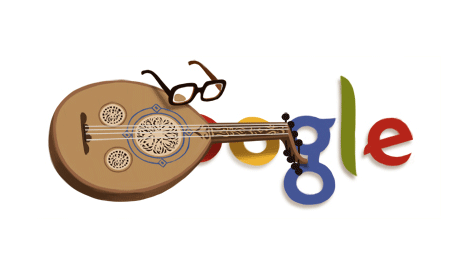 Besides being a prominent Egyptian singer and composer, Abd El wahab also composed the national anthems of Libya, Tunisia and United Arab Emirates.
Abu Bakr Al Razi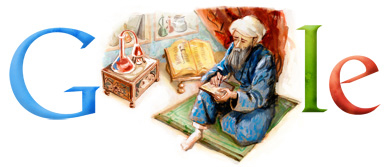 Abu Bakr El Razi was a Persian polymath, physician, alchemist, chemist, philosopher and the leading scholar of the early Islamic World. He was an important figure in the history of medicine and wrote numerous books on a range of medical and scientific subjects.
Al-Biruni
Al Biruni was a Persian mathematician, scientist and philosopher that made endless contributions to the fields of mathematics, astronomy, physics, philosophy and science. The crater Al-Biruni, located on Sea Marginis of the Moon, was named in his honour.
Ibn Al Haytham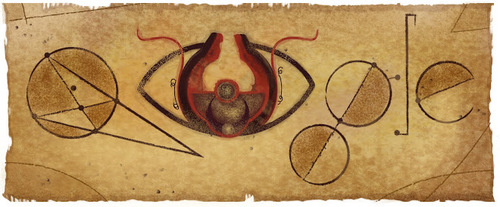 Ibn Al Haytham was an Arab scientist, polymath, mathematician, astronomer and philosopher. He's been described as the father of modern optics and the first theoretical physicist.
Ibn Battuta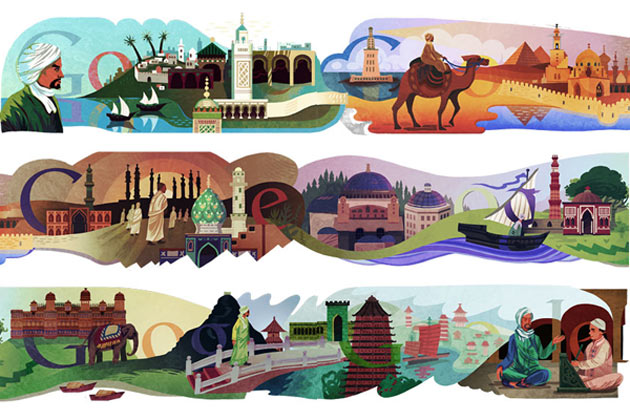 Ibn Battuta was a famous Moroccan explorer who is considered one of the greatest travelers of all time.
Taha Hussein

Taha Hussein was one of the most influential Egyptian writers and intellectuals in the 20th century. He was a figurehead for the  Arab Renaissance and the modernist movement in the Arab World.
Ismail Yassin
Ismail Yassin is one of the most famous Egyptian comedians known for a series of movies with his name in the title.
Gibran Khalil Gibran
Khalil Gibran was a famous lebanese artist, poet and writer who is regarded as a literary and political rebel. He is known internationally for his 1923 book The Prophet.
Naguib Mahfouz
Naguib Mahfouz was an Egyptian Writer who won the Noble Prize for literature in 1988. He was one of the first Arab writers to explore themes of existentialism. Many of his novels were made into films.
Nasir Al Din Al Tusi

Al Tusi was an outstanding Persian philosopher, scientist and mathematician and was considered to be one of the greatest Persian Scholars.
Um Kalthoum

Um Kalthoum was an internationally famous Egyptian singer, songwriter and film actress. She is known as "Kawkab al-Sharq" in the Arab world and is still regarded as the greatest female Arab singer in history.
Sayed Darwish
Sayed Darwish was an Egyptian singer and composer who was known to be the father of Egyptian popular music and one of the greatest musicians and composers in Egyptian history.
Warda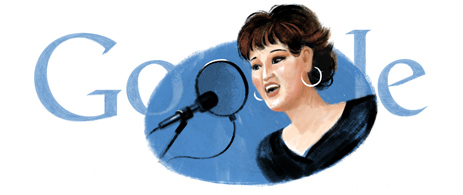 Warda was an Algerian-Lebanese singer who was well known for her songs and music in the Arab World.
Ibn Khaldun
Ibn Khaldun is the most important figure in the field of History and Sociology in Muslim History. He is regarded to be one of the founding fathers of modern sociology and contributed a great deal to the understanding of civilization.
WE SAID THIS: Let Google Doodle be your new encyclopedia!