As we approach the end of 2020, many of us feel overwhelmed, maybe even more than we felt throughout the year. 2020 felt like it was never going to come to an end, and now that it's almost over, the uncertainty of what 2021 holds for us is keeping many of us on the edge of our seats. To save this year with a dash of color, the UN-commissioned Palestinian activist, singer, and songwriter, Bashar Murad, released "Maskhara", which literally translates to "bullsh*t".
"Two steps forward, and ten steps back. I see clouds these days. Where's the light?". This is how Bashar starts the song. At its heart, 'Maskhara' is about mental health and disillusionment with the current situation. Yet, this Arab-influenced 80s retro tune portrays a message of hope, showing that we're all in this together. This pure pop tune highlights that we all go through dark times, but there's always light at the end of the tunnel, especially in a year of pandemics, protests, catastrophes, elections, and economic crises.
Shot with several hidden references and interpretations, our favorite shot is Bashar's stance of 'love, not war' when he theatrically places a bouquet of flowers in a tank's turret towards the end of the song. According to Bashar, the walls in the video represent a yearning for an escape from the walls and limitations that society places around us, with hopes to break free from them.
"'Maskhara' is about the need to escape, which reflects the sentiment of youth in Palestine and the Middle East in general. I wrote this song three years ago, and sadly today it is more relevant than ever," said Bashar.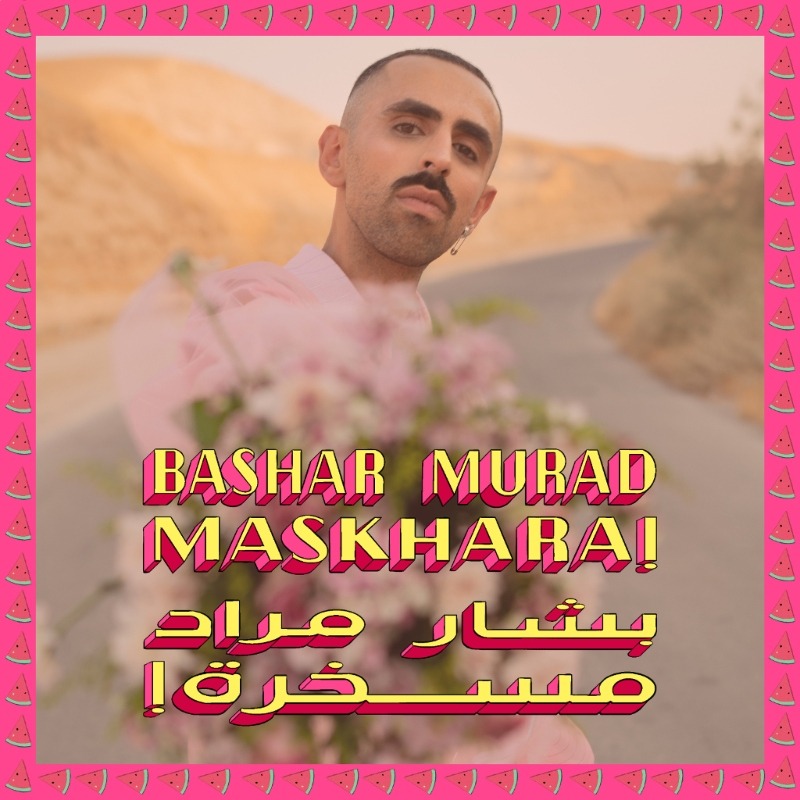 "My aim is to make 2020 a little more tolerable, to make people dance, and to share my voice with the world," added Bashar.
Bashar Murad, who was described as a "slightly built, mild-mannered Arabic provocateur" by The BBC, The Guardian, CBC, and NME, is the son of the founder of 'Sabreen', the first alternative Palestinian music group in the 80s.