By Nada Mohamed Kamal
Wait, what did you say? You want to cycle the entirety of the 360 km from Cairo to El Gouna in just 3 days? Well, this sounds very painful and impossible, but not for GBI. We stumble upon Global Biking Initiative, a non-profit organization that cycles for charity, but their most important goal is to boost tourism and bring it back in the country. To achieve that, they decided to start this breathtaking journey which started off last Tuesday, 12th of April. What's more, on the fourth day after reaching El Gouna, GBI will be joining El Gouna Rally Special as well.
After speaking with Mohamed Al-Ansary, one of the head members of GBI, he explained the aims of this trip in specific, and how they want to raise awareness for one of the most underrated sports in Egypt: biking. In addition to raising the standards of traveling within Egypt, Al-Ansary ended the talk with explaining how their end game is to "enhance and improve the Egyptian tourism which is sadly losing its role day after day."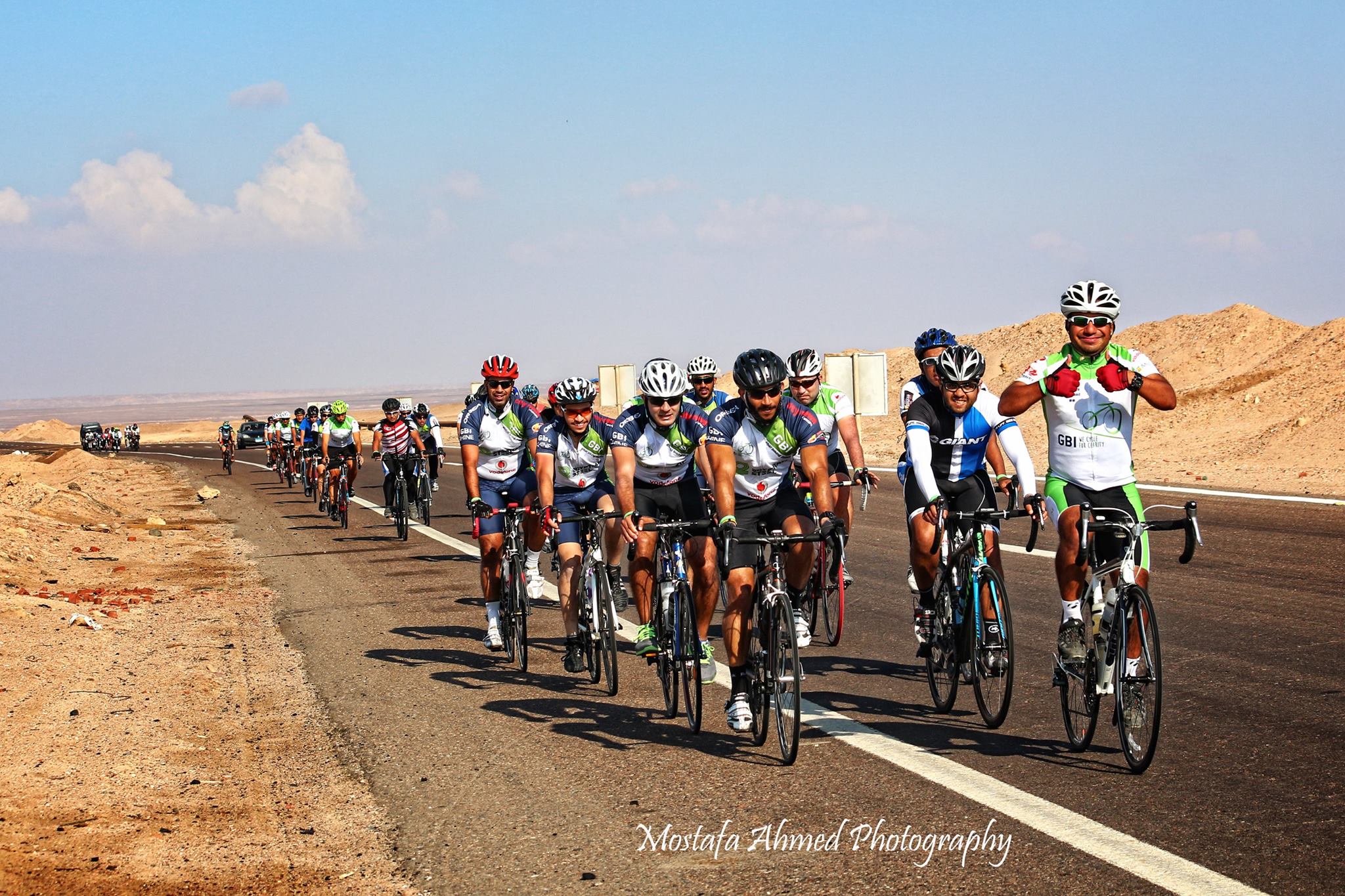 Who would have ever thought that cycling can actually have a factor in aiding our country's financial and economical crisis? If you're interested in being a part of their team someday, all you have to do is hit them up on Facebook using the link provided below.
WE SAID THIS: For more info, make sure to like their Facebook page by clicking here.