ATTENTION: all music lovers and fans of "Ghostly Kisses", the Canadian artist is set to perform live in Cairo Jazz Club 610 in Sheikh Zayed City on March 26.
Little Ghostly Kisses
The stage name for Margaux Sauvé is inspired by a poem by William Faulkner called "Une ballade des dames perdues ", which translates to "a ballad of the lost ladies". The poem contains the phrase "Brush my lips with little ghostly kisses", which Sauvé related to the most.
Hailing from Quebec, Canada, the multi-talented artist took up the violin at the age of five, following in the footsteps of her family. In later years, she went on to study psychology, only to pursue a full-time career in music; something that we all are glad she did.
Her voice and sound are repeatedly described as dreamy, rightfully so. Just one listen to her songs and you are immediately transported -or better yet- put in a state of lucid dreaming while awake, sleeping with eyes wide open and imagination running wild with full speed painting pictures because of her voice and lyrics.
Atwood Magazine says "The romance between Sauvé's faint, spellbinding voice and her ethereal, airy soundscapes is dreamy; the interplay is intoxicatingly alluring."
Heaven was worth the wait
Looking at her discography, Sauvé takes her time with releasing music just like she does with her breathy elongated notes. The first single of hers as Ghostly Kisses, "Never Know," was released in 2015, and seven years later, at the height of quite the successful career, we finally get to Ghostly Kisses' debut, full-length album, titled "Heaven, Wait."
The 10-track body of work is truly a one-of-a-kind experience. With the lead single "Don't Know Why" and follow-up singles "Heaven, Wait" and "Blackbirds" released back in 2021, we get a feel of the whole album and how it's going to sound. Delicate, ethereal, and of course as dreamy as ever. We can confidently say that "Heaven, Wait" was ultimately worth the wait.
The very first song of the album "Heartbeat" is currently trending #1 on Anghami. The music video of this song was released on Jan. 28, setting the tone for the entire album.
Where do lovers of Ghostly Kisses go?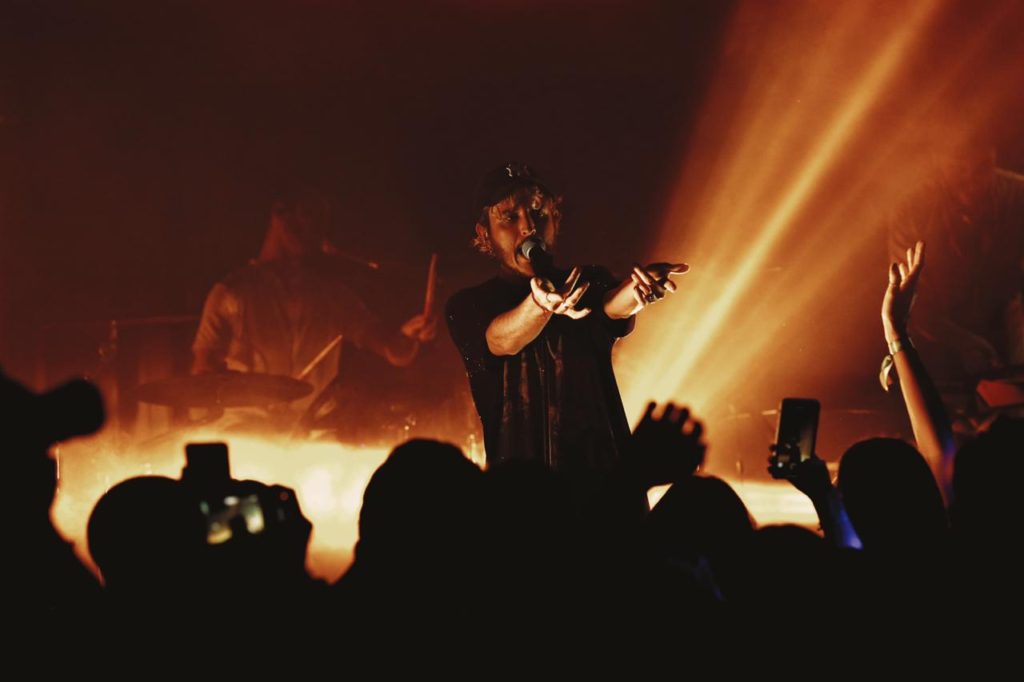 Mark your calendars, Ghostly Kisses will be performing live in Cairo Jazz Club 610 in Sheikh Zayed City on March 26.
For more information about the event, you can also visit CJC 610 Facebook page or send an email to reservations.610@gmail.com. Locations, dates, and tickets for the world tour are available on Ghostly Kisses' official Facebook page.
The venue choice couldn't be any better; CJC 610 is practically the Mecca of live music in Egypt. From CJC to its sister venue CJC 610, the whole brand has had a long-standing history of over a decade hosting well-known international music acts and well-established national musicians; it is a staple through and through, and we can not wait to see Ghostly Kisses added to the long list of top-tier music artists playing live on CJC's 610 iconic stage; for sure, it is the perfect place for our beloved Ghostly Kisses.