Get your Taste Buds Ready for Algeria's International Couscous Festival This Ramadan
CNB-20
By Kareem Sheta
Food festivals have become trending events on a global scale. A time when people come together with a shared passion, the love of food! According to CNN, some of the world's best food festivals include the National Cherry Festival in the United States, the Onion Market in Switzerland, the Salon de Chocolate in Ecuador, and the Wildfoods Festival in New Zealand. With a little bit of recognition the International Couscous Festival in Algiers, the capital of Algeria, can and will be added into the mix.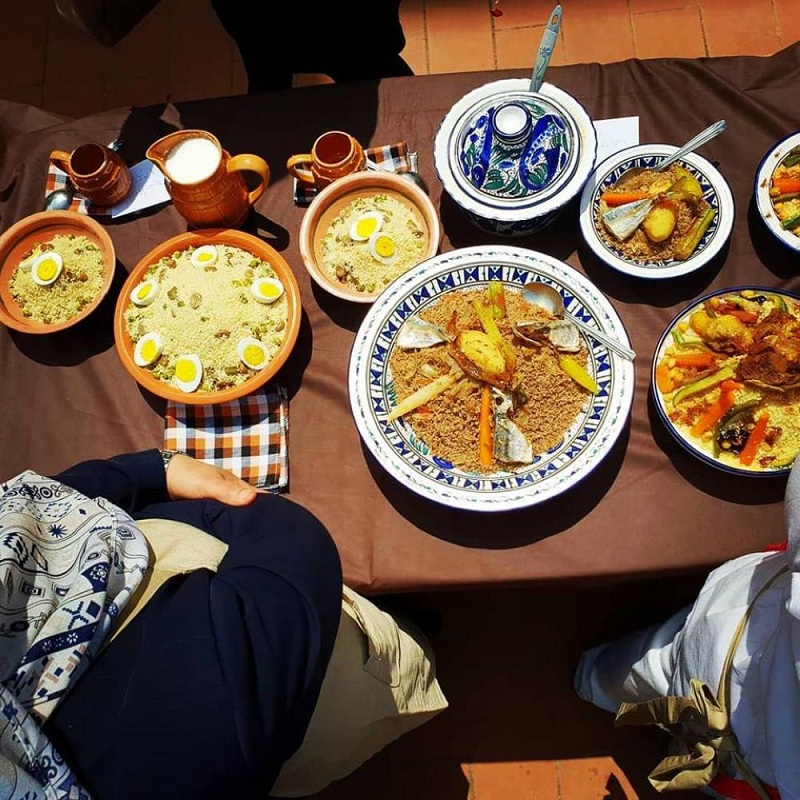 On the 10th of May, Algiers launched the first round of the International Couscous Festival at the Palace of the Raïs. The organizers of the event stated that the objective of the festival is to acknowledge the authentic couscous dish which is considered a popular food amongst the people of Northern Africa. Fifteen Algerian governorates and contestants from Tunisia, Morocco, and Egypt participated in the competition with 5 prizes awarded to the victors on the last day of the festival. Other contests included a MasterClass where students from the Tizi Ouzou Institute of Tourism competed against each other. Moreover, a lavish exhibit was opened to the public where visitors experienced an explosion of couscous dishes some of which were prepared using rudimentary cooking utensils similar to those of ancient times.
WE SAID THIS: Ramadan and Couscous sure do come hand in hand!