Light took center stage on May 16 at an event dubbed "Lumino" spearheaded by two women making big waves in the field of light design. Taking place at Maadi's Esorus Design House, the event was all about showcasing the potential of light as a medium across different fields including art and design. Egyptian architect & lighting designer, Ghada Dwaik and immersive experience designer, Elena Kauffmann stood on a stage in front of an exclusive crowd to announce a big project of there's, one that was three years in the making.
We were among the lucky few to be in attendance; among an audience of architects, light designers and the like. With pride and excitement, the two founders announced that Egypt will be having its very own light festival set to take place in 2024.
For years, Dwaik has always been obsessed with light and shadow and their potential to tell stories through design. Using her background in architecture she was able to create artistic and highly expressive light installations. Her obsession with light eventually led her to travel around the world to see all the ways that light can be used to tell a story.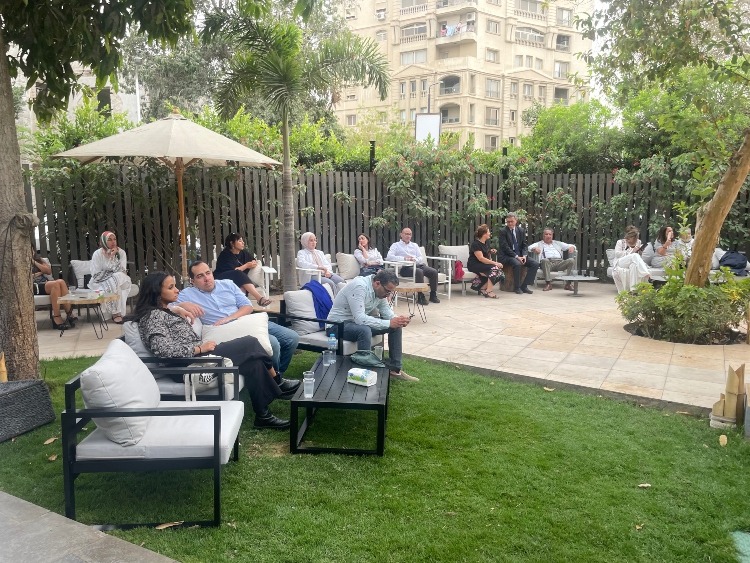 That is when she first encountered a full-fledged light festival in France; "in the festival, people gathered together and got to witness beautiful immersive art through light and interacted with it." Since then she was immediately hooked, "I immediately started attending all the light festivals, trying to learn as much as I can."
Later, when Dwaik met with Elena Kauffaman, they both decided to join forces and create their very own light festival. They traveled and began inviting people to the upcoming festival, making sure to bring in individuals with every kind of background imaginable including designers, scientists, technicians, and much more.
Fast forward to May 16, the founders finally got to share the event with the public. Beyond announcing the event, the founders made sure to leverage the event space in a way that helps expose guests to different ways light can be used. Within the large villa, four separate rooms were devoted to unique light installations, some immersive, others purely artistic.
The highlight of the day was the first room where guests were able to control and move sparks of light projected onto a wall using their bodies. Some guests wiggled their arms in snake-like motion, others made big wave-like motions. It was interactive, fun and showcased what can be created when light and tech come together.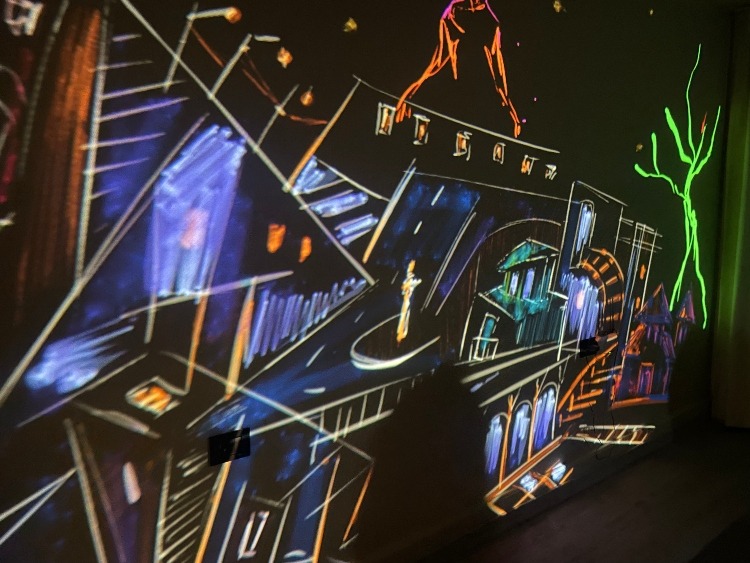 Another room housed umbrella-shaped ceiling lights that showcased a unique way of lighting up physical space. The founders wanted guests to experience something new and see the light in a new way by playing around with each installation. For many guests, it did just that, with several in attendance exchanging contacts with the founders for further future collaborations in the field of light design.
Now, with the light festival soon happening in a year, Kauffmann and Dwaik will continue to raise awareness about the event, invite artists to join and even release an application that will include all the dates as well as any relevant information pertaining to the event.