Georgina Rodriguez & Cristiano Ronaldo's Daughters Show Off Their Arabic Abilities In Recent Instagram Stories
According to a number of instagram stories, Argentinian model Georgina Rodriguez and Cristiano Ronaldo's daughters Alana and Bella have began learning to speak Arabic. As the family currently resides in Saudi Arabia, Ronaldo's daughters were seen singing an Arabic song. It was followed by a video of Alana listing the weekdays in Arabic as Rodriguez used Google translate.
The two girls were singing in the clip "My family, my family, I love my mom, I love my brother." Rodriguez then captioned the video saying "Our daughters already sing in Arabic," in Spanish while tagging her partner Cristiano Ronaldo.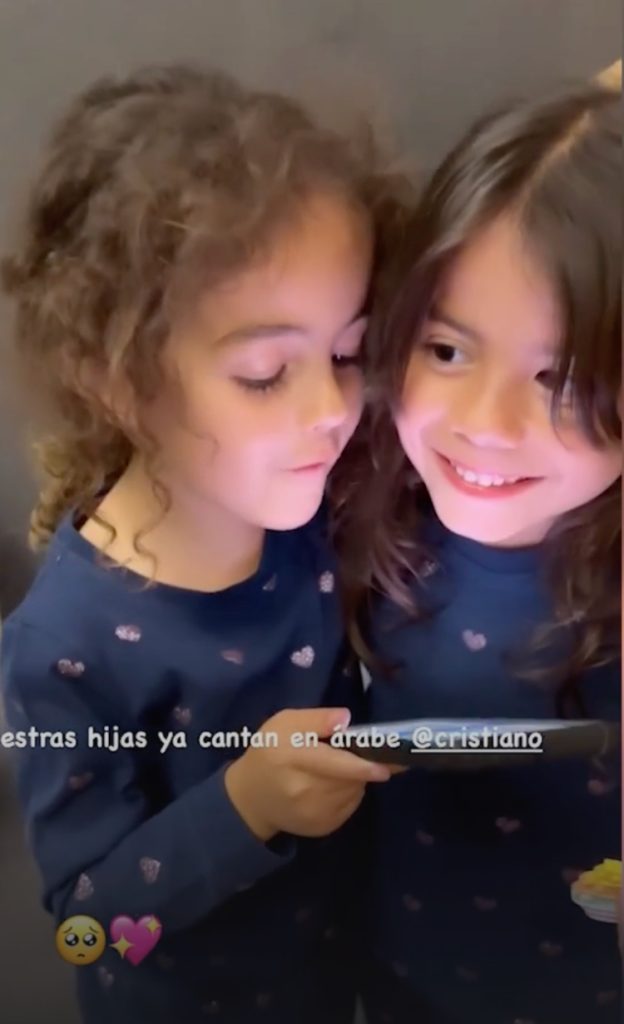 Ronaldo and his family travelled to Riyadh in Jan. after agreeing to a contract with the Al Nassr club. Upon his arrival, he was officially welcomed into the club in a massive ceremony with his family by his side. Ronaldo has been scoring goal after goal proving Saudi made a smart choice, the football player is not only doing what he does best on the field, Ronaldo and his family are proving to be an effective marketing campaign for the country.