The popular classic Egyptian series, "I Won't Live in My Father's Robes" (Ln Aeesh Fe Gelbab Aby) featured memorable character, Ibrahim Sardina played by the renowned Egyptian actor, Abdelrahman Abu-Zahra. This wasn't his only timeless role, as he went on to have quite a remarkable career that included various TV roles. In light of this strong presence across the Arab entertainment scene, we will share some interesting facts about his personal life along with his iconic characters.
Background
Abu-Zahra born in Damietta in 1934 later married Salwa Al Rafei, an Egyptian author and screenwriter for film and television, in 1962. He obtained a BA from the Higher Institute of Dramatic Arts in 1958, and then worked as an employee in the Ministry of Defence. Turned actor in 1959, his first theatrical work was the play "The Return of Youth" (Awdet Al Shabab) by director Tawfiq Al-Hakim. Abu-Zahra is also known for his supporting roles in the films "The Island," "Land of Fear", and "The Seventh Sense" with his more recent works including roles in "Women's Maadi House," and "Kalabsh 2."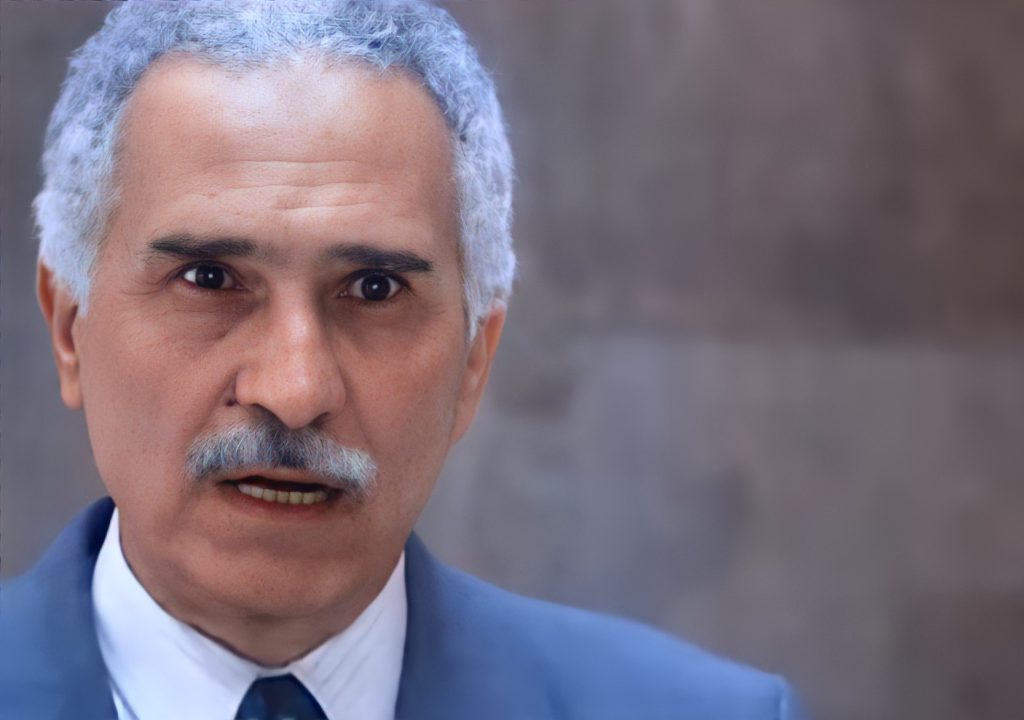 Sara Sabry is Abu-Zahra's granddaughter
Have you heard of the media personality and influencer Sara Sabry? Well she is Abu- Zahra's granddaughter. Born in Canada, the 27-year old rose to fame when she became known for documenting her life in Cairo with cool and entertaining Instagram reels. Currently, she has over 1.1 million followers and they're all big fans of Abu Zahra. During Sabry's wedding back in March 2022, we saw an emotionally-captivating moment between her and her grandfather, showing the close bond between the two.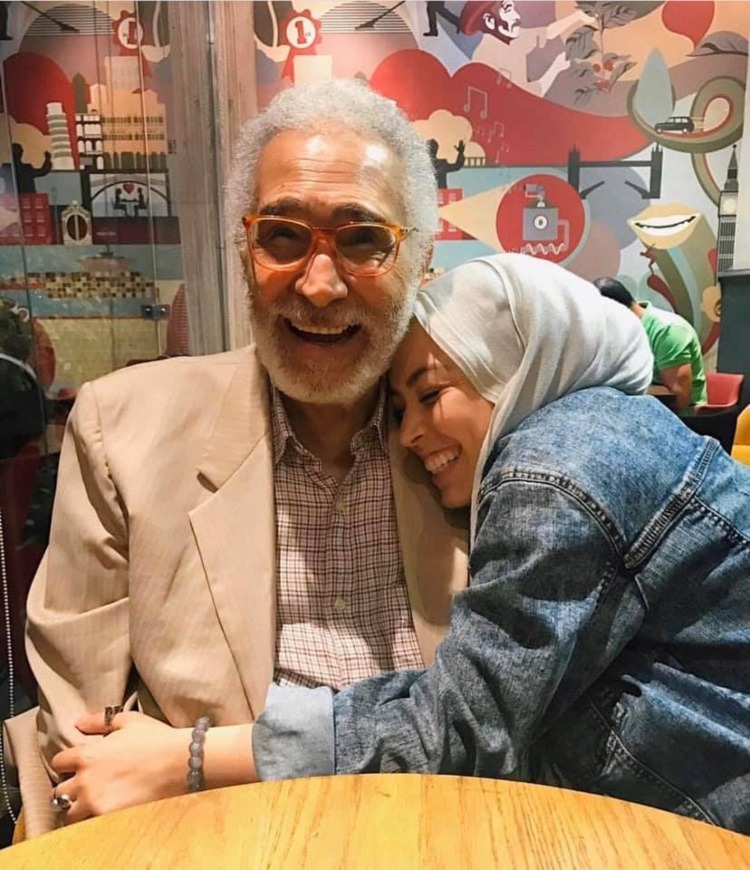 Voicing Disney characters
Disney animations are timeless pieces of art that never seem to grow old. While the graphics undoubtedly play a significant role in their success, the voices are also a big factor. The Egyptian version of The Lion King introduced one vocal sound that stood out on an international level. It was the voice of Abu-Zahra, who was the first character to be approved for the film.
Not only did he leave an impact on us Egyptians and Arabs, but also on the creators of the movie. According to Sada El Balad, Abu-Zahra said that after hearing the Arabic language, Disney complimented the actor and admitted that he was the greatest voice actor globally to offer the translated version of the villainous Scar.
Additionally, Abu-Zahra was also the voice of the Grand Vizier, Jafar, in Aladdin. In this role, Abu-Zahra nailed it as he portrayed a perfect malicious tone of the wizard who wants to harm Aladdin. In that movie, Abu-Zahra was accompanied by Egyptian actor Ihab Fahmy who voiced Aladdin.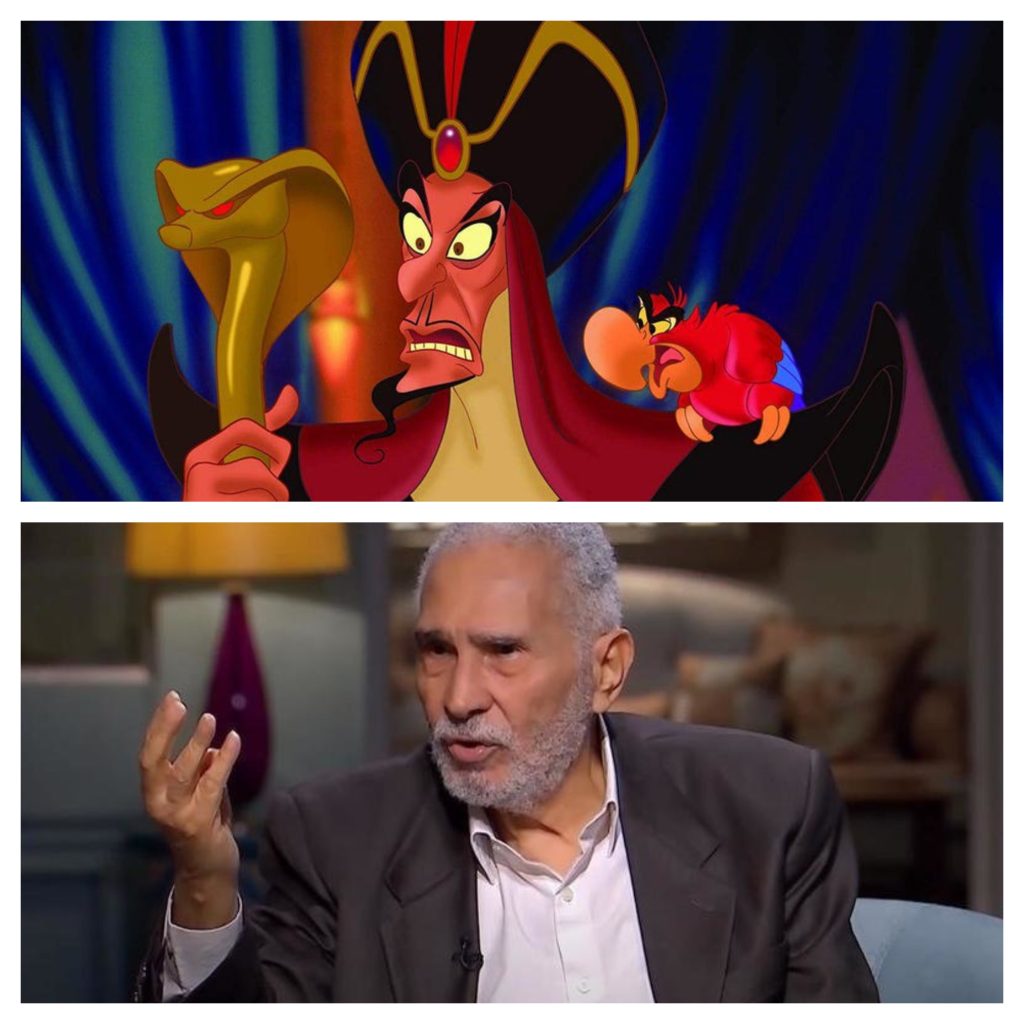 Violinist Mariam Abu-Zahra
In case you weren't aware, Abu-Zahra has a second granddaughter named Mariam, a gifted violinist who took home the silver medal at the 2021 Nutcracker International Television Contest for Young Musicians. Mariam began violin lessons at age three, following in the footsteps of her older sister Amira.
Both sisters have been giving several performances and taking home awards at international competitions, including the Virtuózok Talent Show in Hungary and the German Youth National Competition.
As Abu-Zahra approaches his 89th birthday, it is only fitting to pay highlight to his long and successful career and beautiful family, one that will undoubtedly be remembered long after he retires from acting.