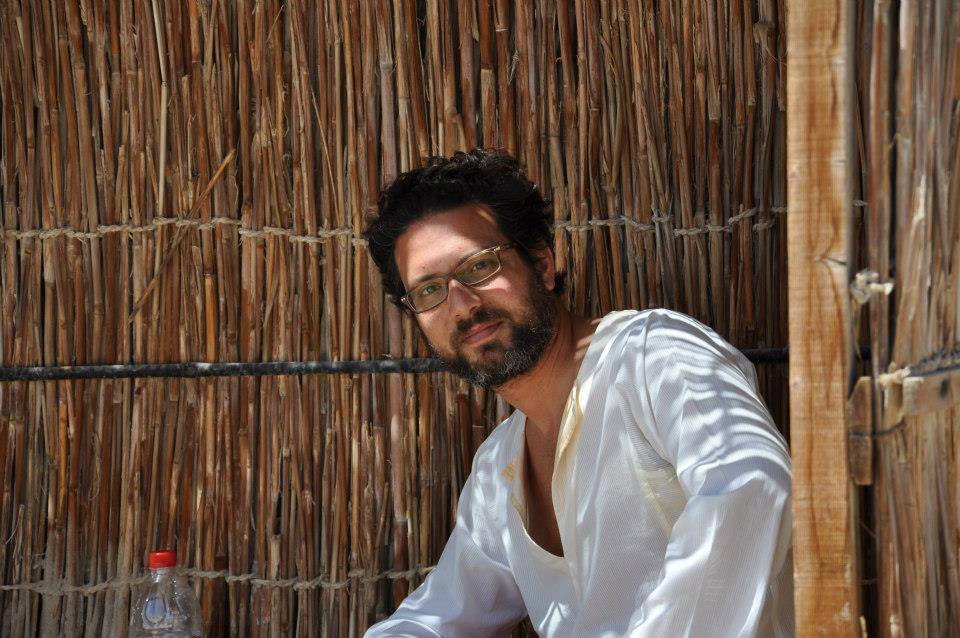 Amidst all the chaos and the daily ups and downs Egyptians have been experiencing throughout the past three years, there always seems to be some sort of inspiration or fueling of a new talent somewhere. Be it art, jewellery, film-making, finance, fashion, food or even gardening, there has been a huge leap forward in the creative market. Alia El Askalany talks to Dr. Shahir Maged, the mind behind Gazwareen, a unique line of handcrafted furniture pieces made out of driftwood.
1. Why 'Gazwareen' and what's the secret behind the name?
The name Gazwareen is the local name for a tree species that is found all over Egypt. The Latin name is Casuarina; it is characterized by its hard durable wood, which is usually only used for making charcoal for export in Egypt. I chose the name to pay homage to this beautiful tree that is totally underestimated. I use Gazwareen, along with other types of wood in all my projects.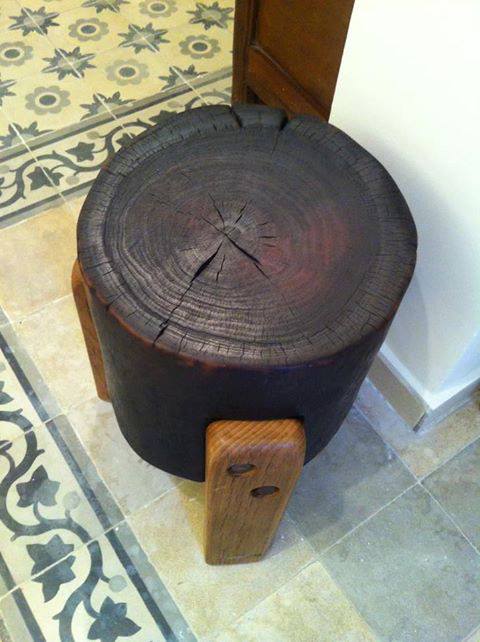 2. How old is the brand and how long have you been producing pieces? What was your 1st piece?
The brand is actually two years old, but my father has always been very passionate about woodwork so he taught me key skills when I was very young. Using tools such as a wood router to install the woodwork and make a beautiful pieces for others. My first piece was about ten years ago, and happened by pure coincidence. I wanted to make a small table for eating while seated on the ground; I made it from random, old, irregular pieces of wood and it turned out to be a very funky piece. When a friend offered me a space in his painting exhibition and I managed to sell all the pieces, I decided to turn the hobby into a solid brand.
3. What differentiates Gazwareen products from other wood furniture?
For starters, the raw material is not store-bought because it's made mainly of driftwood. Driftwood is the wood that washes out onto the beach; mainly wood from old boats that have broken down during winter storms. Driftwood has many benefits; it is by default insect-resistant and has a very high durability for long periods of time. The process of manufacture is also very different from the manufacturing of regular furniture. The wood is weathered out by the elements which create an organic beauty; there are almost no true straight lines that one can use for alignment and measures, so more time is spent estimating a way of getting things straight. Parts have to be assembled in steps, one by one and in a specific order to make up for the uneven lines.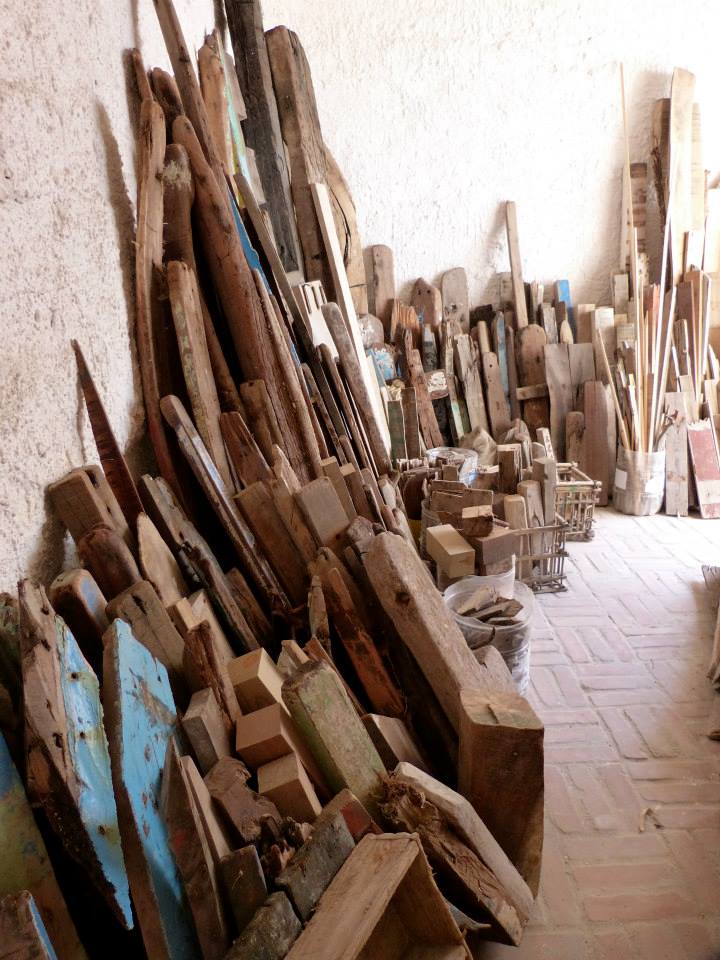 4. What is your source of inspiration?
Funny enough, I am inspired by the wood I work with! Its beautiful, naturally weathered-out patterns, contours and shapes carved out by the waves over time, serves as a main source of inspiration; but I look for inspiration everywhere, in nature, sharing ideas with friends, books, and looking at traditional local furniture as well as other cultures.
5. What's the feedback of clients towards the pieces and what are your average clients like?
The feedback is always positive; people love it as it is something very natural, quirky and out of the usual all at the same time. I always get asked what the story behind each piece is and where the wood came from. I have no average clients, some are young, some are old, some are artists but usually they are people with simple tastes, down to earth, and in love with natural elements. Some are even expats who resided in Egypt and took their Gazwareen furniture with them, indirectly exhibiting overseas in their homes abroad.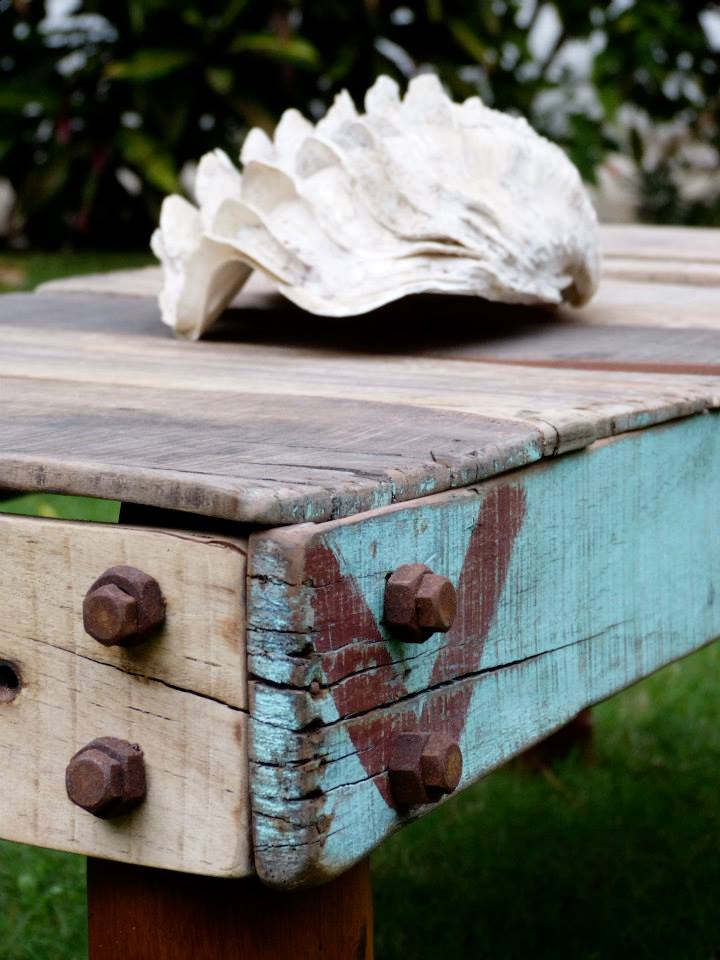 6. Where do you display Gazwareen products? What are your plans of expansion internally and abroad?
Mainly exhibitions, galleries, art festivals, as well as my house in Agami where my workshop is. We have a Facebook page for Gazwareen where I have a collection of albums and constantly keep people up to date with the latest. There are multiple projects involving interested clients/friends overseas who would like to help expand the market for Gazwareen. Driftwood furniture is an established and valued art form in Europe and across the Atlantic. An image is being developed to help launch the product as well as throughout the region in the Middle East.
7. How do you perceive the local arts and crafts market in Egypt and do you have any messages for young designers out there?
Egypt has a history of designers and master craftsmen which is slowly being eradicated by foreign designs and cheap self-assembly furniture. Gazwareen aims to raise awareness about mass-produced furniture which doesn't always have the right energy for a harmonious lifestyle. I am also very happy that Gazwareen uses green methods rather than chemical-based materials, which is part of the brand; as the new generation of artists, designers, or craftsmen are keen on promoting green (environmentally friendly) living.
8. Do you plan to collaborate with any artists soon to design special edition furniture pieces?
I have plans to take my designs to another level by combining ceramics and metals onto the work as well as collaborating with jewellery designers on future projects. Future plans also include combination of wood and animal bone, which was and is still used by many designers.
WE SAID THIS: Gazwareen is going to be part of the Tunis Village Art Festival in Fayoum on Nov. 28-30. Check out the details here!