We've all looked at those luscious green balcony or rooftop gardens and been green ourselves with envy. We wonder, could I even do that on my balcony? In short: yes. You can. And Ice Cairo's DIY Kitchen Garden workshop will teach you how.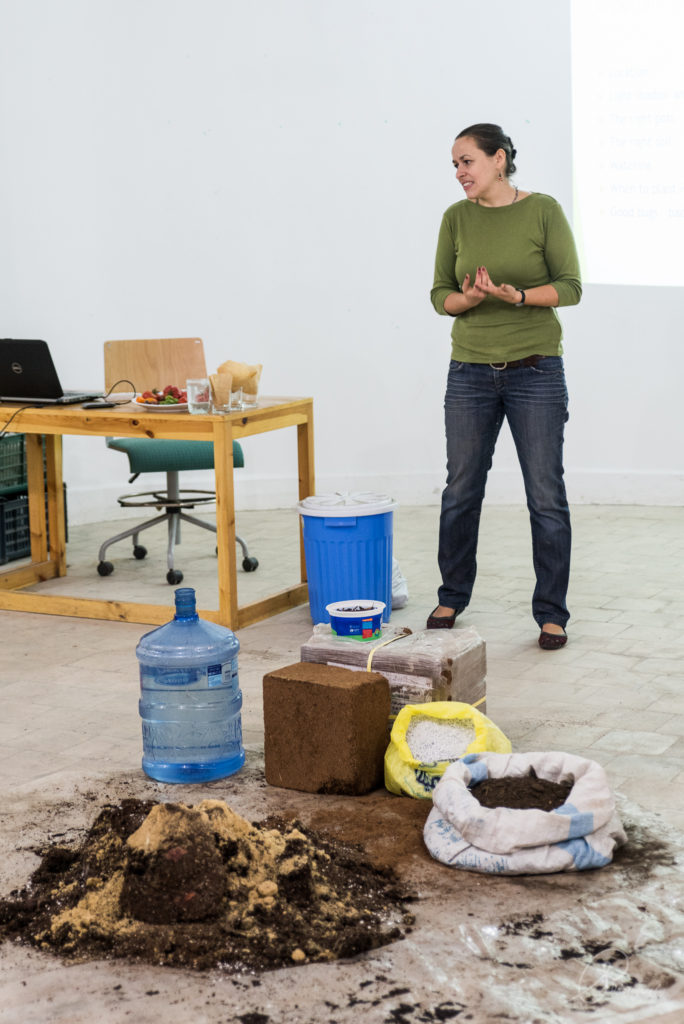 We attended the day-long workshop this past weekend, and it caught our attention immediately with the pile of dirt and sand in the middle of the room. (Spoiler alert: we totally got our hands dirty). Trainer Bianca Fliss gave us a surprisingly thorough introduction to choosing the right plants and when to plant them, how to mix our own potting soil, how to create our own compost, and how to make self-watering planters out of recycled plastic bottles – the easy way.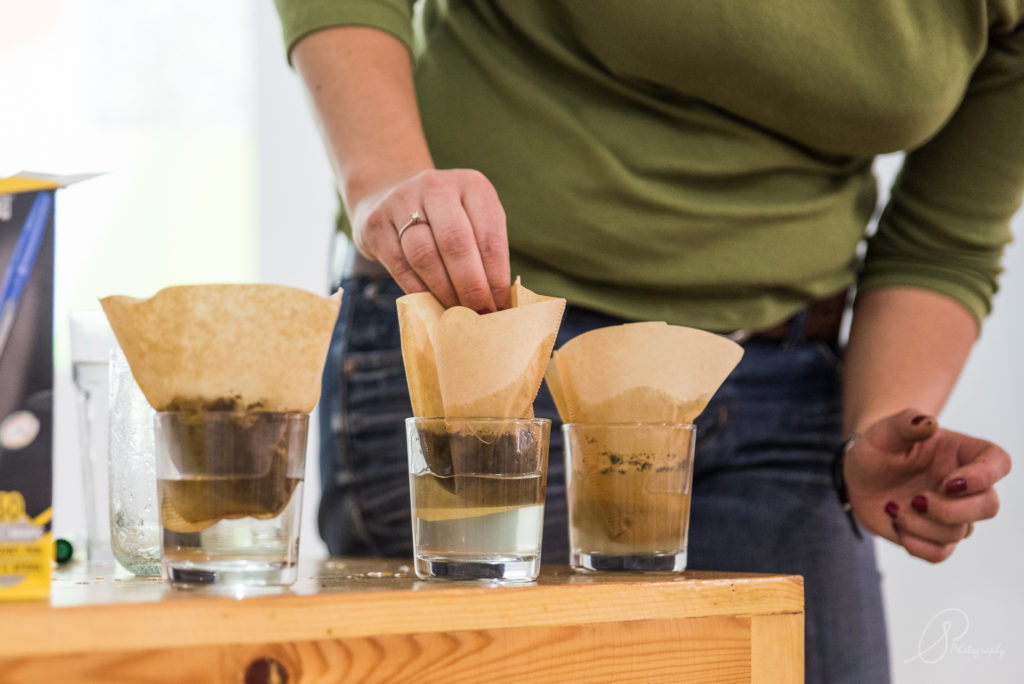 As Fliss noted often during the workshop, of course there are other ways to do things, but even though you could, does anyone really want to water their plants every day or grind up chicken bones to add to compost? In case you're wondering, the answer is 'no.'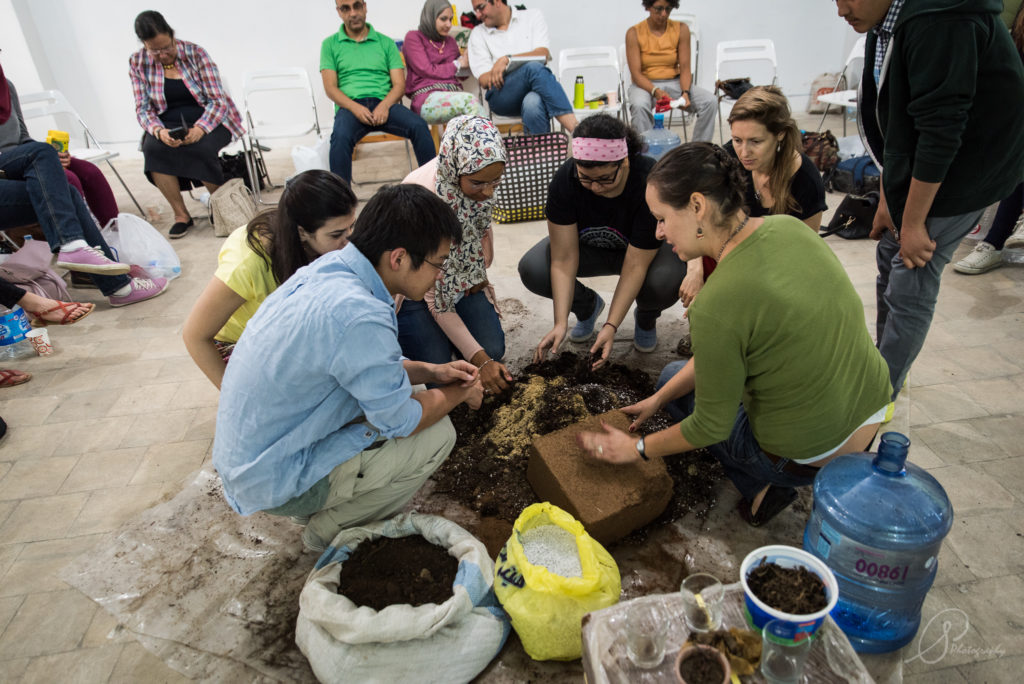 Fliss first offered the workshop last year after a suggestion from the Ice Cairo team, and since then she's given nearly a dozen. They're wildly popular, she said, which initially was something of a shock. "The first time we offered the workshop, overnight we suddenly had 4,000 people say they were coming to the event on Facebook," she told us. "I called one of the guys and said, 'something's wrong with Facebook!'" After this, I'm sure plenty of people will want to invest in something similar to EasyShed Garden Sheds.
It turns out nothing was wrong with Facebook: there are actually that many people in Cairo who want to learn how to grow plants, particularly edibles, on their balconies or rooftops.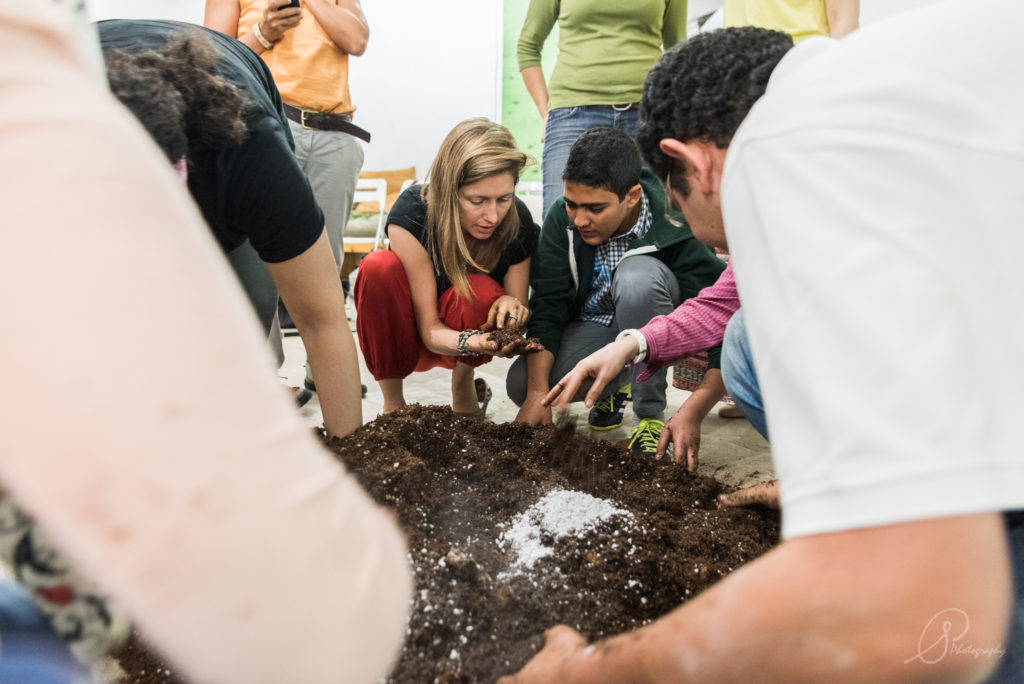 The workshops draw a wide range of people. "In the beginning, we had all these young guys calling us," said Fliss. "They'd say, 'my mom is really into this stuff, can I bring my mom'? Or, 'can I register for my mom?' So we'd have these really diverse workshops, with these very typical, veiled Egyptian mothers, sometimes with their sons."
The workshop we attended included a civil engineer turned wedding planner, two product designers, a 14-year-old boy and his mentor, two German students researching rooftop gardens and solar panels in Cairo, and more than a dozen others, many of whom had next to no gardening experience.
Fourteen-year-old Ibrahim was there with his mentor, Emily Renny. The mentorship was arranged by Safarni, and each week the pair meet up. "She gives me some of her culture, and I give her some of mine," Ibrahem told us.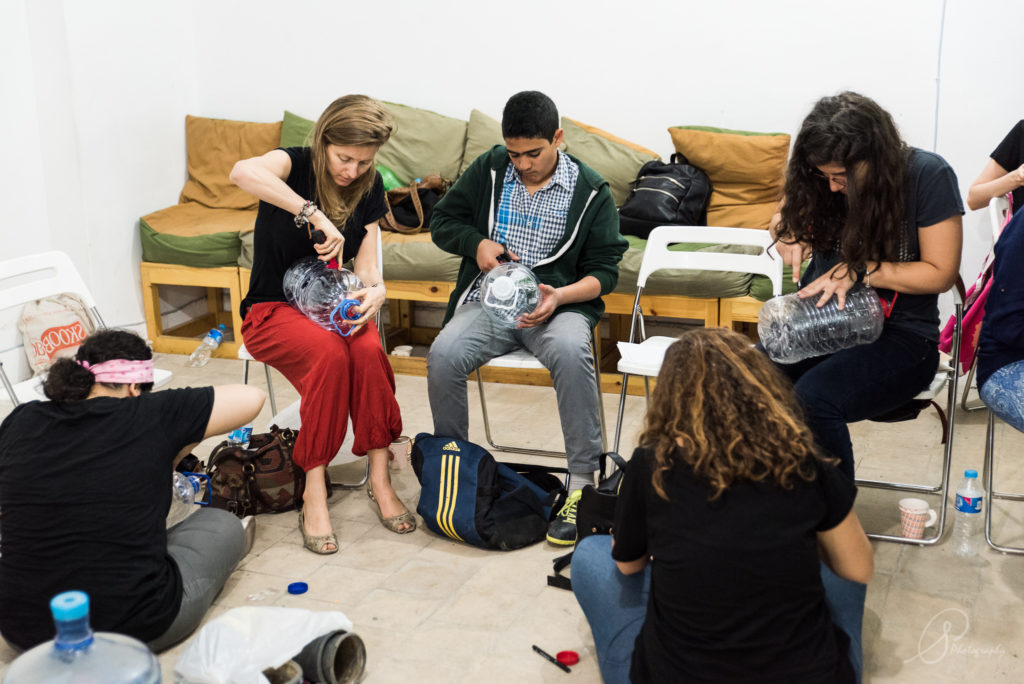 Renny told Scoop Empire she chose the Kitchen Garden workshop mostly because it seemed like a fun thing to do with her mentee, but also because she recently inherited some plants from friends who were leaving the country.
"Some of them died and some of them lived, and I don't really know why or what happened, so I want to look after the ones that survived better!" she said, adding that she also hopes to plant some basil.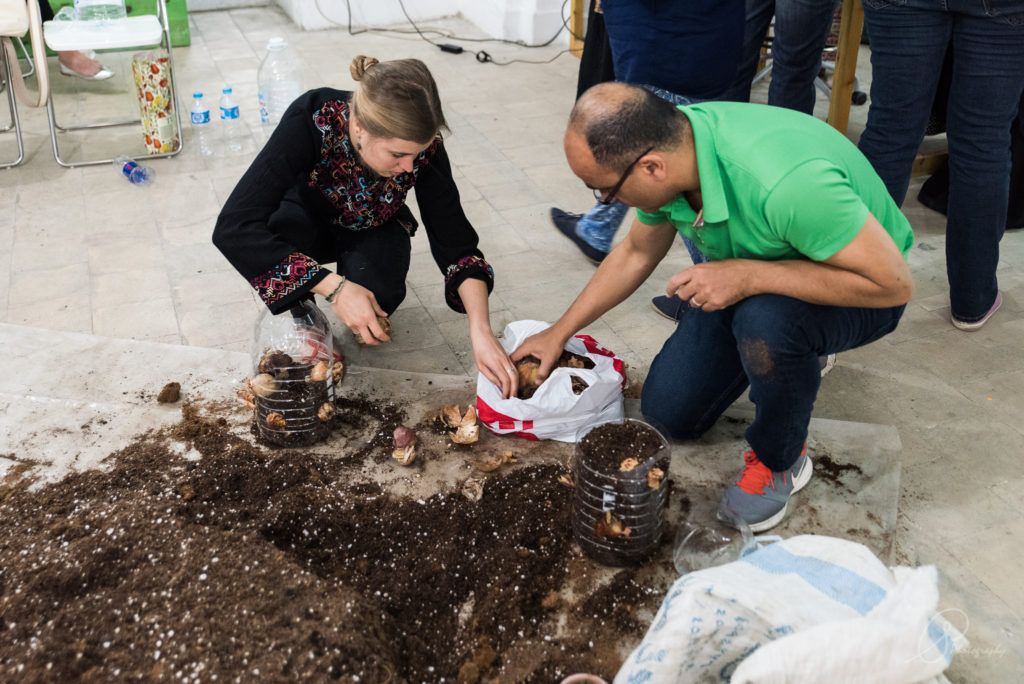 After a lunch provided by the workshop, we all got our hands dirty: we learned how to make both self-watering planters and onion towers, all out of recycled plastic water bottles. Walking out with something you just planted yourself was probably the most rewarding part of the workshop – that, and hoping you now had the tools to plant your own balcony or rooftop garden. Tree trimming at treeserviceremoval.com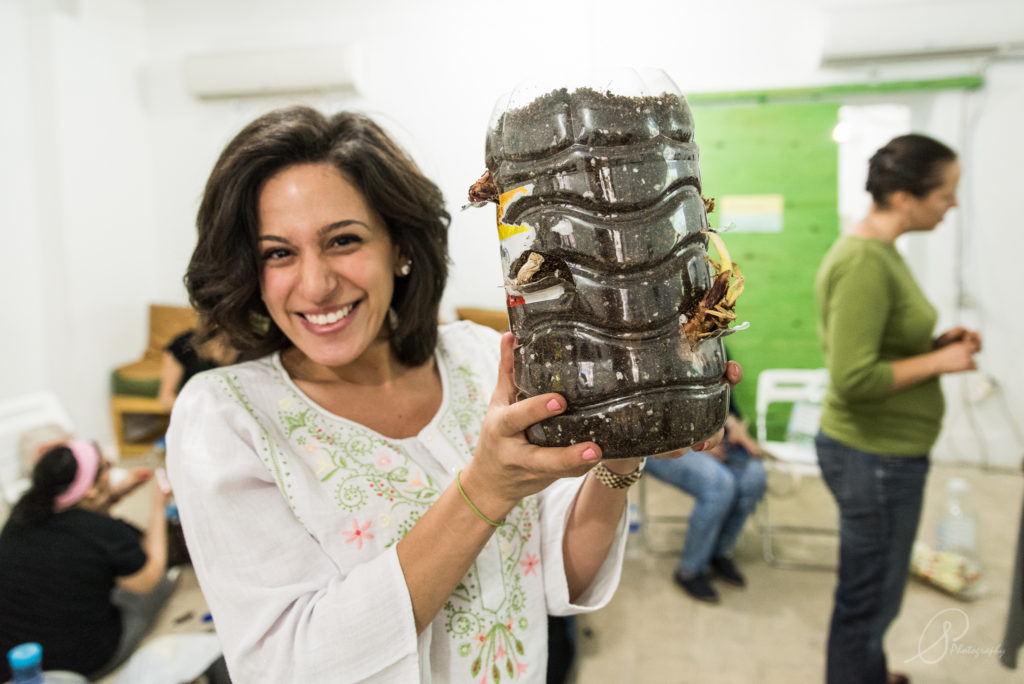 A few tips we learned from Bianca:
Summer is a good time to plant kitchen herbs such as basil and rosemary
The ideal soil for container gardening is equal parts sand, compost, and either peat moss or coco peat
No, compost doesn't smell if you do it right!
Seeds from abroad in their fancy colored packets aren't necessarily the best: locally-bought seeds are more adapted to the local climate, while French seeds that work wonderfully in France may not thrive in a Cairene climate.